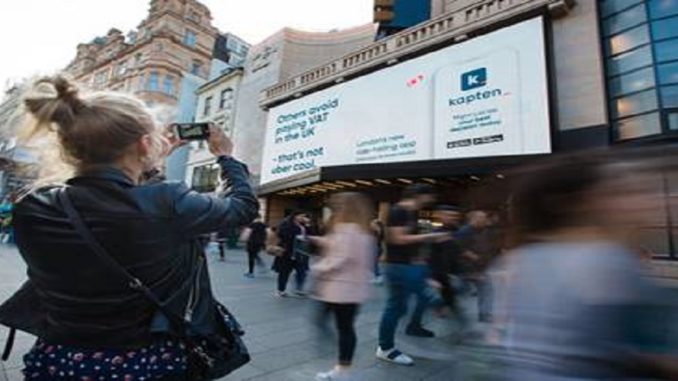 While the app was live for a week, that was under a test phase to check the app technically. With about 3000 drivers already onboarded and serving zone 1-5, the app is now officially launched in London. An advertisement campaign has started that targets customers but also the competition, especially Uber.
As a rider, enter the code KDC5XNK to get 50% discount off your first five Kapten rides.
Global advertisement and promotions for passengers
Kapten is going to advertise throughout the city. There will be teams getting in touch with potential customers around stations and key commuting places. There will be also traditional advertisement online, on billboards and in newspapers.
For a limited time and to penetrate the market, passengers are offered a 50% discount and a fixed price on every ride. Price will be not be influenced by the traffic or congestion. According to them, the rides' fares will be on average 20% cheaper than the competition. As drivers are not going to get 20% less than the competition, the difference will be subsidised by the company to keep customers and drivers happy.
An aggressive advertisement campaign against Uber
Messages on billboards are not only aiming to target customers. It also sends a clear message to Uber about its VAT tax avoidance. The wording is "Others avoid paying VAT in the UK, that's not uber cool". We can notice the lack of capital letter when writing "Uber".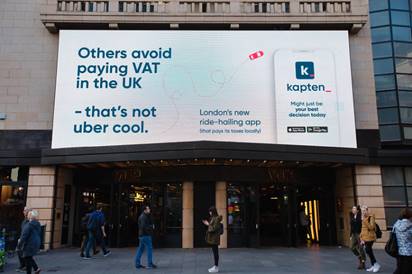 The NHS and schools lack of funds is even put in the balance. Kapten London General Manager, Mariusz Zabrocki, stated: ""There has been one dominant, over-confident ride-hailing player in London and it's time to shake things up. We believe London's private-hire drivers, commuters and residents deserve better. Each time a Londoner takes an Uber ride, 60p is lost that could finance the NHS, schools and other parts of the UK economy.
Drivers benefits to work with Kapten
As detailed in a previous article, drivers will benefit from a 0% commission for one month. The congestion charge will be paid for the remainder of 2019 for trips that goes through it. Last but not least, bonuses are available. Kpaten will give a £10 extra for any trip taken at off peak hours. It goes up to £20 at peak hours.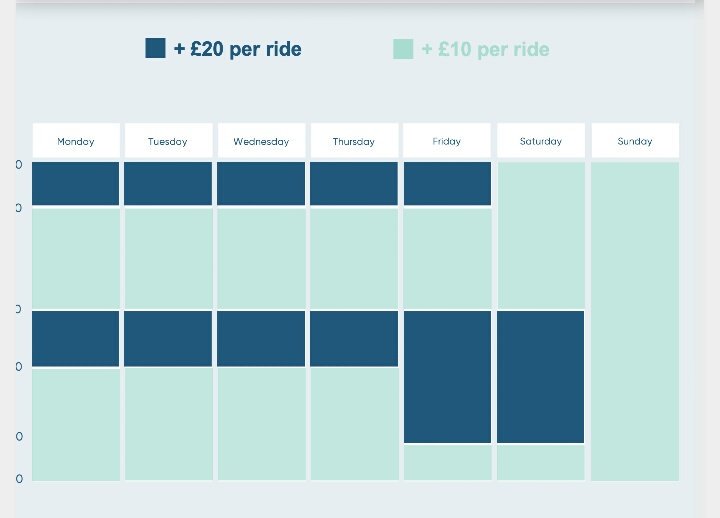 With these policies in place, Kapten is bound to attract enough drivers to start competing seriously with other ride-sharing apps in London.