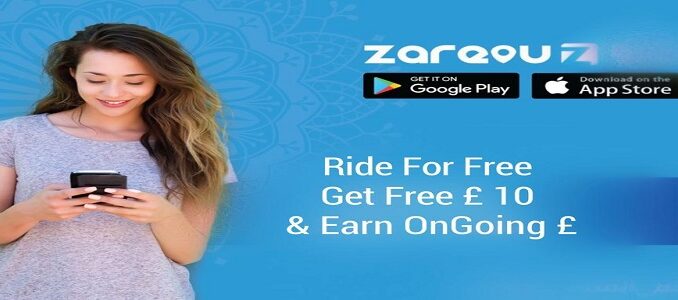 We all heard about Zareou. The App was supposed to give back to both riders and drivers via its referral-based rewarding program. It launched in August 2020 but only lasted few months before disappearing. This is another example of ambitious projects that do not go through the first months of its life. But what really happened to Zareou for it to go off the radar in such a short time?
In an interview given to Driver App London in November 2019, Michael Jareou, the CEO of Zareou claimed that it would be "a global network where drivers and riders can benefit and recruit each other to be part of this network". And that it would take to as many countries as we can in the world". Many things prevented it from happening.
Glitches and Technical issues
When using the App as a rider or driver, we could notice that many glitches affected the User experience. Address search, map flow, estimates and refreshing features are some of the issues that lacked optimization. And the overall experience fell behind the competition.
A quick glance at some customer reviews on the App Store confirms it. One says "Overall, it's a poor app with no real level of online cab app (Uber, bolt, ola)".
Glitches even affected the heart of the App positioning, the use of Z-money. Too many customers struggled to use it. "Had issues adding my bank card and couldn't pay with ZMoney", claims a disatisfied rider.
Customer service issues
An efficient customer service is key to the success of any ride-hailing app. Zareou lacked efficiency in it. Long waiting time was constant when calling and email level of service was not always relevant and reliable.
"Can't book cabs nor is there customer service to use.", says another customer from the App store.
A shy Marketing campaign
To compet with Uber and other Ola, there is a minimum to show in terms of visibility and Marketing presence. It is key to enhance and create a strong brand awareness.
Here, Zareou lacked the presence it needed in terms of Marketing channels. Most of its strategy relied on social media. Very few was seen on traditional media such as TV, radio or billboards.
ETA and ETA
The first thing that customers look at when booking a ride is the offered ETA. Customers would most of the time prioritise a shorter ETA to a longer one, even if the latter is slightly cheaper. Here, most of Zareou ETA was too long if not inexistent for customers to stay on the platform.
It highlights the lack of activated drivers that the App managed to get. And it also speaks a lot in terms of logistical processes.
Zareou failed in what is key to any success in the industry, reliability of the Tech and reasonable ETA. Far too much for the App to live long and to sustain the cash-eating pace of the market. Covid shortened even more its life expectancy. There is something everyone could learn from this adventure. Any idea or new concept can only be sustained if a solid structure is in place. The best of idea will always need the minimum of any industry, here a reliable app and fleet. Unfortunately for Zareou, it had none of these.