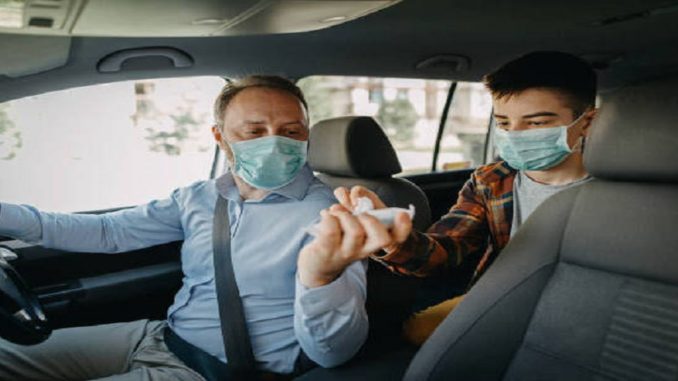 News, financial assistance, support and relevant information that might help ride-hailing drivers are centralised in this article. Every app Covid-19 action, statement and initiative is available here too.
Live News Stream
24/05 Uber is implementing a Door to Door safety standard where driver has to go through a Covid-19 awareness checklist.
29/04 Launch of Uber Medics, booking service dedicated to NHS and Care Home staff. Driver are be able to opt out of it.
09/04 Uber is acknowledging TfL measures regarding the extension of MOTs and vehicle Licences.
09/04 Kapten has a new support phone number following the closure of its drivers centre due to the Covid-19 outbreak.

08/09 Uber starts rolling out its supplies of Hand sanitisers to drivers. Every driver need to do it via an online store.
07/04 Ola restarts promoting advertising to get more riders. The incentive of £10 per rider reffered is promoted.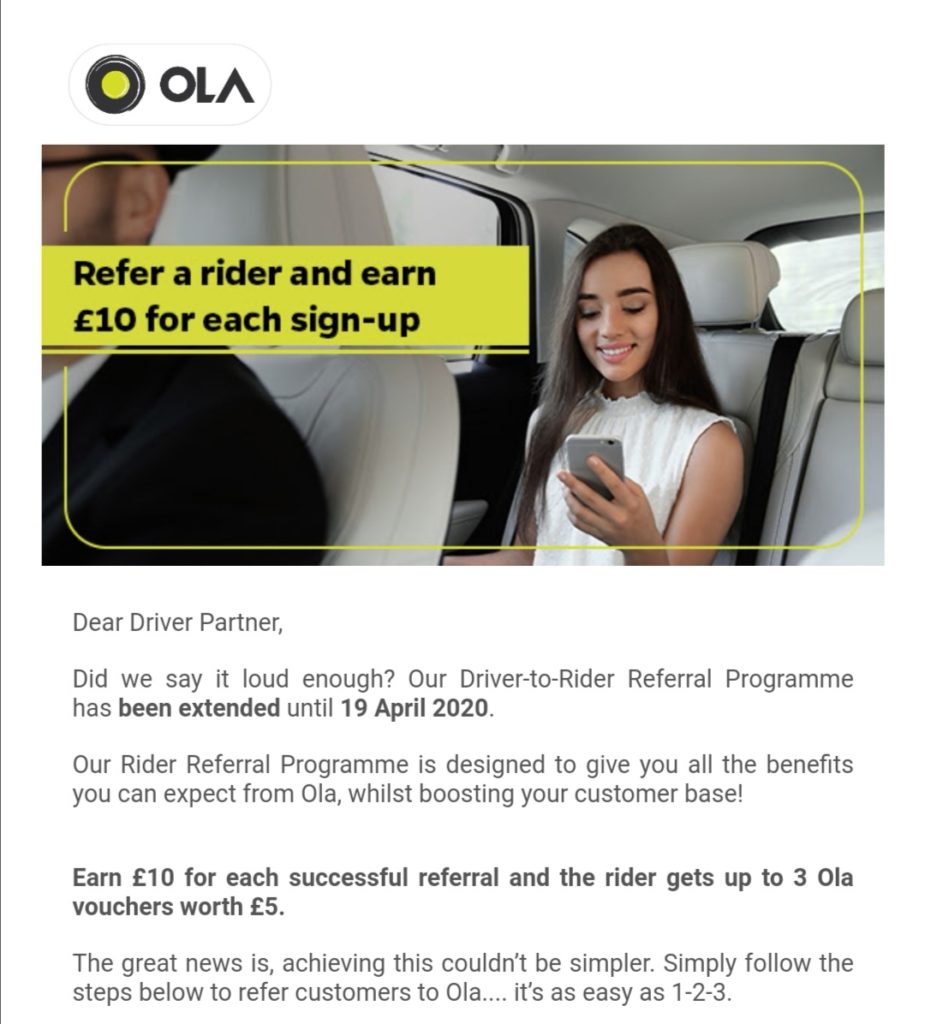 30/03 TfL has announced that every MOT and Vehicle Licence due from the 30th March 2020 will be extended for a period of 6 months. Here is the full statement: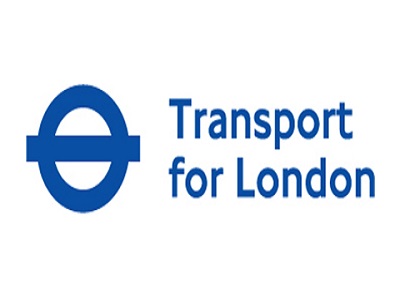 30/03 Uber is offering Free rides and meals to NHS staff. The commission on these rides will be paid to drivers.
26/03 The governent has confirmed that Private Hire and Taxis can still continues to operate following the lockdown in the UK.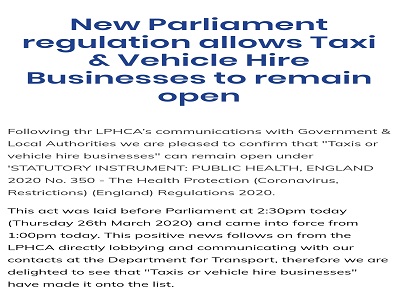 26/03 The Chancellor, Rishi Sunak , has annouced that self-employed drivers are eligible for a monthly grant of 80% of their normal monthly income. This is calcucated from the average earnings over the last 3 years.
The key points are:
• Grant available for 3 months and up to £2,500.
• Drivers can claim grant and continue working.
• Grant available for those with trading profit up to £50,000;
• Drivers must have filed a tax return for 2018/19 (even if it was late).
• HMRC will contact you directly and ask you to fill in a form by June 2020.
• Drivers must have their main income from self-employment.
https://metro.co.uk/2020/03/26/rishi-sunak-announces-news-support-self-employed-12461959/
For full details about the grant scheme self-employed drivers, please visit HMRC website.
26/03 Government support for Self-employed people, drivers included, should be announced today by the Chancellor.
25/03 Ola announces 50% off for NHS Staff on 10 rides.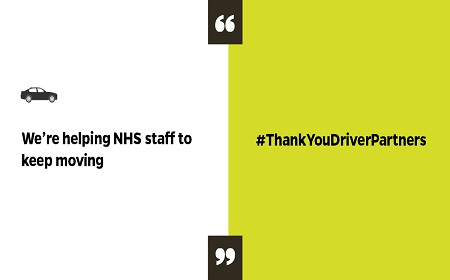 24/04 Uber announced that it is going to carry on its services following the government lockdown statement.
23/03 London and the rest of the UK is now officially under a quasi lockdown situation. A statement from the apps is expected.
Leaving home is now only allowed for:
1- Shopping for basic necessities. 2- Exercising once a day. 3- Medical need, to provide care or to help a vulnerable person. 4- Travelling to and from work.
22/03 Government to look at financial help for Self-employed people.
https://www.ft.com/content/3f4a51de-6c20-11ea-9bca-bf503995cd6f
https://www.dailymail.co.uk/news/article-8139867/More-help-self-employed-coming-minister-signals-coronavirus-pressure-rises-Chancellor.html
20/03 Raising call to release Uber Clean Air Fee to support drivers.
20/03 TfL suspends Congestion and ULEZ charges until further notice.
19/03 ViaVan is stopping its services until further notice.
18/03 Otto Cars reduce its weekly Rent-To-Buy and Car Hire fees by 50%.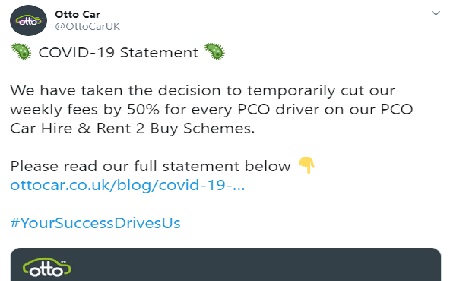 17/03 Bolt Driver centres are closing until further notice.
17/03 Uber is ceasing its Pool services on the app to avoid any Virus spread through it.
16/03 Kapten Driver Centres are closing until further notice.
16/03 Ola is closing its walk-in centres until further notice.
16/03 First Bolt statement about Covid-19.
12/03 ViaVan is closing its Driver Centre until further notice.
06/03 First Kapten statement about Covid-19.
05/03 First Ola Coronavirus statement.
04/03 First Uber statement regarding the Coronavirus.
28/03 First ViaVan statement about Covid-19.
Potential Public Help
Self Employment & Universal Credit
https://www.gov.uk/self-employment-and-universal-credit
Employment & Support Allowance
https://www.gov.uk/employment-support-allowance
Covid-19 Small Business Government Grant
https://smallbusiness.co.uk/how-do-i-get-the-government-3000-coronavirus-grant-2549866/
Coronavirus Business Interruption Loan
https://smallbusiness.co.uk/how-do-i-apply-for-a-coronavirus-business-interruption-loan-2549863/
Citizen's Advice
https://www.citizensadvice.org.uk/benefits/help-if-on-a-low-income/if-youre-struggling-with-living-costs/
Emergency Funding
https://www.stepchange.org/debt-info/emergency-funding.aspx
Uber
Uber to provide cleaning material to drivers.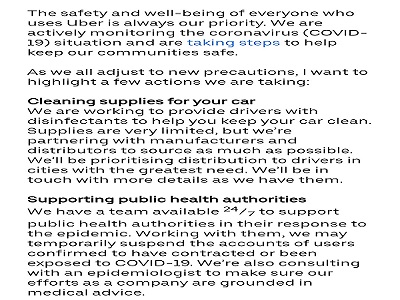 Uber to assist financially drivers diagnosed by Covid-19.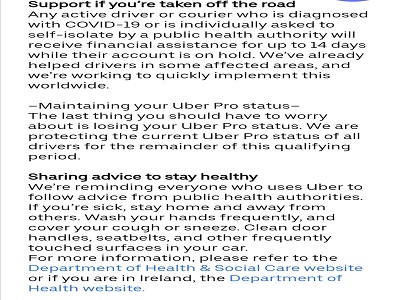 Uber stopped its Pool Services due to the Covid-19 crisis.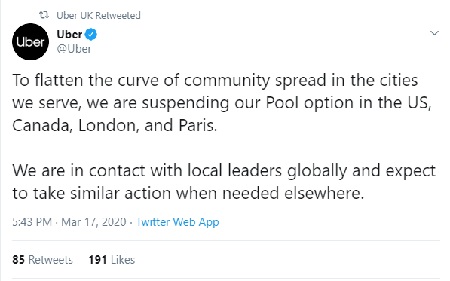 Bolt
Bolt to help drivers diagnosed with Covid-19. A grant of £100 per week for two weeks.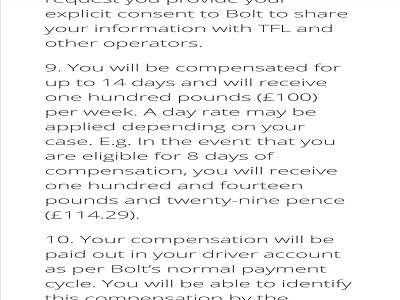 Bolt statement about Covid-19.
https://blog.bolt.eu/en-gb/coronavirus-what-measures-are-bolt-taking/
Kapten
Kapten is looking for new ways for drivers to use the App. Delivery of important goods and transportation of key workers are among the options.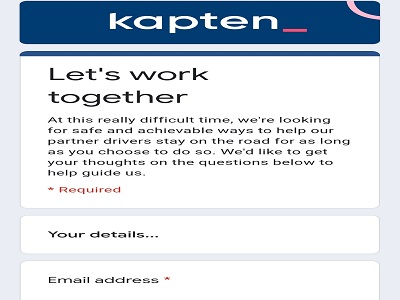 Ola
Ola is extending its 0% offer by 4 weeks. It is now available until the 22nd of April.
ViaVan
ViaVan has ceased all operation in London following the sharp increase of Covid-19 cases in London.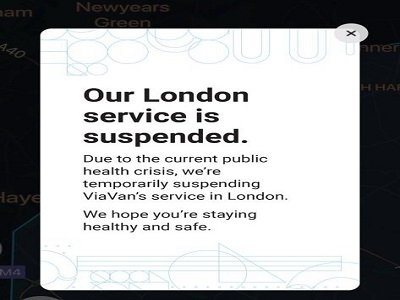 ViaVan offer financial assistance to drivers diagnosed with Covid-19.