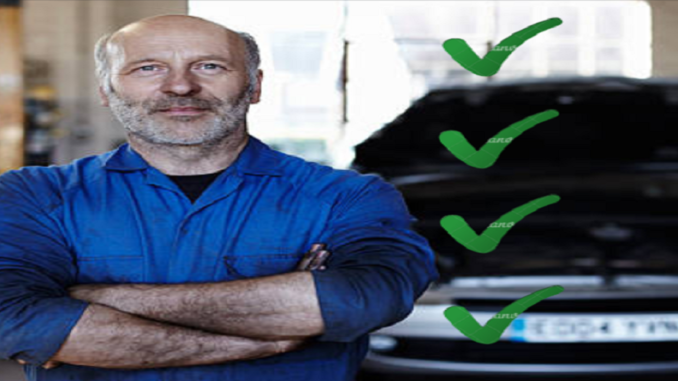 You have decided to go for the purchase of a PCO car? It is a good choice that will make you save a lot of money and increase the flexibility of the job. But you need to get a Private Hire Vehicle Licence to be able to use it on Uber and other Rideshare platforms. In this guide, we will see what you need to do to get your TfL vehicle inspection passed. Before that, we will first focus on the conditions and criteria of the vehicle that you want licensed. An overview of the different inspection centres will be helpful too.
Do I need a Private Hire Vehicle licence for my car?
It may be that you do not necessary need to have your car inspected once you buy it. Indeed, if you buy a car that is already licensed, no need for you to visit an NSL centre. You will have to do it once the licence on the car expires. Until then, you can use and work with the car straight away by submitting vehicle documents on the platforms. You just need to make sure that the previous owner of the car has sent the back page of the licence document to TfL. The latter will send you a new Private Hire Licence with your name and details.
If the car that you have decided to buy is not licensed, you will need to have it inspected. However, there are few conditions and criteria that you need to keep in mind before getting a car.
Conditions and criteria for a vehicle first licensing
In order to be eligible, your car needs to meet the following requirements:
It needs to be Euro 6 for all types of fuel
It should not be older than 10 years old
As it stands, these are the eligibility criteria. However, from January 2020, new conditions will be in place for first licensing. That will affect new and recent cars only. The new rules are:
Any new car under 18 months old will need to be zero emission capable. These are Plug-in Hybrid or Fully electric cars.
Any car older than 18 months still follows the current rule, it needs to be Euro 6.
Booking a TfL vehicle inspection for your car
Whether you have a new car or want to renew your vehicle licence, you will need to book an inspection for it. To do so, you either call the TfL inspection line or book it online via your TfL driver account. Waiting time on the phone line can be pretty long. That is why it is better to do it online for more conveniency. If you prefer to call, here is the number: 0343 222 5555
To licence your car, there is a fee of £140 to pay. This has to be paid in advance when you book your session. This fee gives your the right to rebook an inspection free of charge if it fails on the first time.
Documents to bring with you
Your booking done, there is a list of documents that you will need to bring with you on the day of the inspection:
Existing PHV vehicle licence (for renewals)
V5c DVLA Vehicle Registration Certificate
Hire and reward insurance documents
MOT certificate issued within the last 14 days
Bill of sale
About the MOT: it needs to be no older than 14 days. The day of the MOT test counts as a first day. From it, count 14 days to get the last possible day of inspection. E.g: an MOT taken on the 15th will be valid until the 28th.
About the bill of sale: it is often a document that drivers forget. You will get it from the car dealer or person you bought the car from. If it is a private seller, make sure to create a bill of sale of your own. Or you can use the one made by us available on Driver App London.
On the inspection day, you will have to sign an agreement in which you commit to not using the car for Private Hire activity if it fails the inspection.
Common causes of failures
Here you go, it is the day of the test. You will need to bring your car to one of the six NSL centre. NSL is an organisation working in partnership with TfL to inspect and licence Private Hire cars. In order to have your car licensed on the first inspection, make sure that your car does not fall in one of these common causes of failure.
Invalid documents
Some drivers are turning up with missing documents or invalid ones. This is a recurrent cause of inspection failure even if the car does not have any problem. The main documents issues are an MOT too old (more than 14 days old on the date of the inspection) or a keeper slip with incorrect details. As stated above in the list of documents, the day of the MOT test counts as a first day. Regarding the keeper slip, some people are wrongly filling it. For instance, they fill in the details of the seller instead of the buyer's ones. A failed inspection follows.
Mind the body buddy
This is probably the main reason of failed inspection. Whether it is about dents, cosmetic damage or big scratches, a car body issue makes plenty of drivers fail their inspections.
Dents on the body are the major issue. Whether it is big or small, make sure to repair it at a body garage before the inspection. Some small dents may go unnoticed. In reality, it will depend on the NSL centre you visit. But do not take any risk. Opt for the safe side and repair it illico presto.
One trick: if the dent is not too big and on the rear bumper, you can try to put a GB sticker on it. It will go unnoticed on the day of the inspection.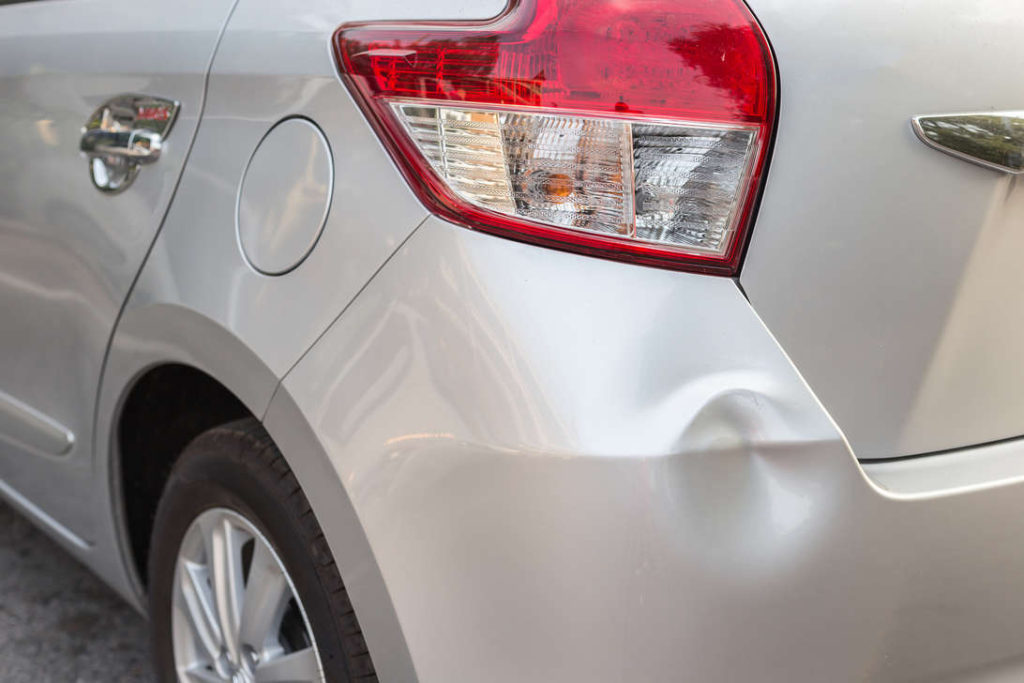 Signs of cosmetic wear such as paint going away can make you fail too. It is mostly the case at the top of back bumper just behind the boot. That is where customers and drivers are loading luggage and other big items. By doing so, the paint gets scratched and removed there. A visit to the body shop is necessary again.
One trick: get a rubber band protection that fits on the upper part of the rear bumper. It is fitted in many cars and will cover the part where the paint is missing.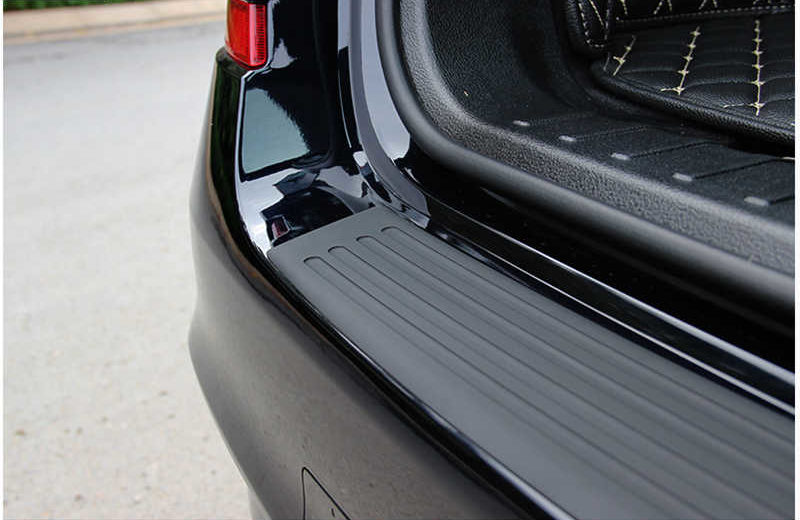 Another trick: Small scratches can be a problem if there are plenty of it. Some centres will accept it, other will make drivers fail for it. Do not take any chance and apply some WD40 on it just before the inspection. The product will hide these scratches and make it disappear efficiently.
Damaged tapestry
Holes on one of the car seats, on the car ceiling or damaged mats are other cause of inspection failure. Check your car and repair any damage to the tapestry.
One trick: fit a car seat cover on he damaged seat and new mats on the floor if necessary. Alternatively, you can diy it like in this video.
Few other bits
If you have a dashcam, check that it is a TfL approved one. If not, this is no big drama. Most of the drivers do not have a TfL approved dashcam because they are very expensive. The only thing to do is to remove it on the day of the inspection. The absence of a parcel shelf in a hatchback car can be a cause of failure too. Some drivers remove it before selling the car to another driver. If it is missing, try to get one from a scrapyard or online. Car lights are an obvious thing that we may forget about. Do check all lights the day before the inspection. A single blown headlight bulb will make you fail it all.
The TfL vehicle inspection in practice
On the day of the TfL vehicle inspection, make sure to arrive on time. If you are late, it may result in a failed inspection. Once you get there, you will give your documents and keys at the reception. Then, an inspector is going to drive your car into the garage to start inspecting it. After a while, the same inspector is going to give you back your documents and tell you whether it has failed or passed. The whole process takes generally between 20 and 30 minutes.
If the inspection fails
For one reason or another, it is possible that the inspection fails. If it does, you will have to book re-test free of charge within 21 days. Check the failure reason on the Vehicle Inspection Report to make necessary repairs. The NSL centre will remove the previous Licence roundels and the car will leave like any standard vehicle.
To rebook, you do not necessarily need to ask for the same centre. You can do your re-test in another one.
Different centres and reputations
There are in total six NSL centre in and around London. These are Canning Town, Heston, Enfield, Coulsdon, Crayford and Staples Corner.
Some are more lenient than others. Lots of complaints are reported about Canning Town and Heston centres. Crayford looks like a quieter place for your TfL vehicle inspection. Give us your opinion about them by voting into these two polls. Tell us which ones you find best and worst.