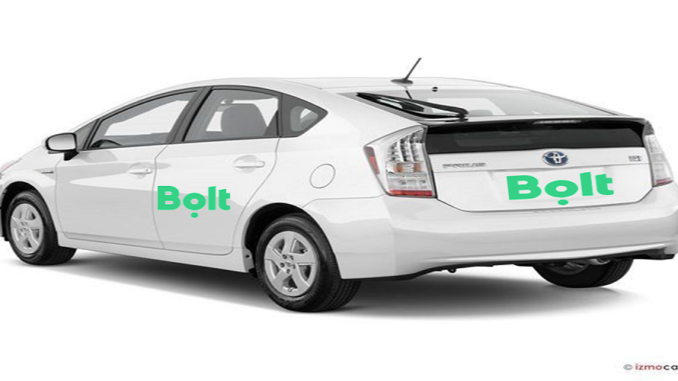 A first demonstration was held on Tuesday 29 October 2019 by angry drivers and the UPHD union in front of BOLT offices in London. Normally targetting Uber in the capital, it is the first time that it is aimed at another RideShare company. Between fares issues and drivers deactivations, BOLT is in the middle of an embarrassing controversy.
Drivers are deactivated for not confirming trips
One of the main reasons of this dissatisfaction is the heavy hand style sanction policy. Indeed, any driver that does not confirm more than 60% of trips is hit by a deactivation process that works in 3 bursts. Firstly, a 24-hour ban falls on drivers. A one-week deactivation is the sanction on the second time. Finally, BOLT lets drivers know that they are banned for 10 years when it happens a third time.
What looks very tough, strict and surreal is also pretty uncommon in the industry. Uber, on its side, has only deactivated drivers indefinitely when serious allegations were made against them. Or, when drivers had a high cancellation rate. And even in the previous situation, it is only a temporarily ban of few days that falls on drivers' heads. We are far away from a 10-year one for only not confirming trips.
Furthermore, it appears that BOLT forgot to mention that to drivers at any point before applying this policy. In truth, that was never mentionned during induction sessions or even through emails, texts and newsletters. This lack of communication makes the situation more unfair and unjust.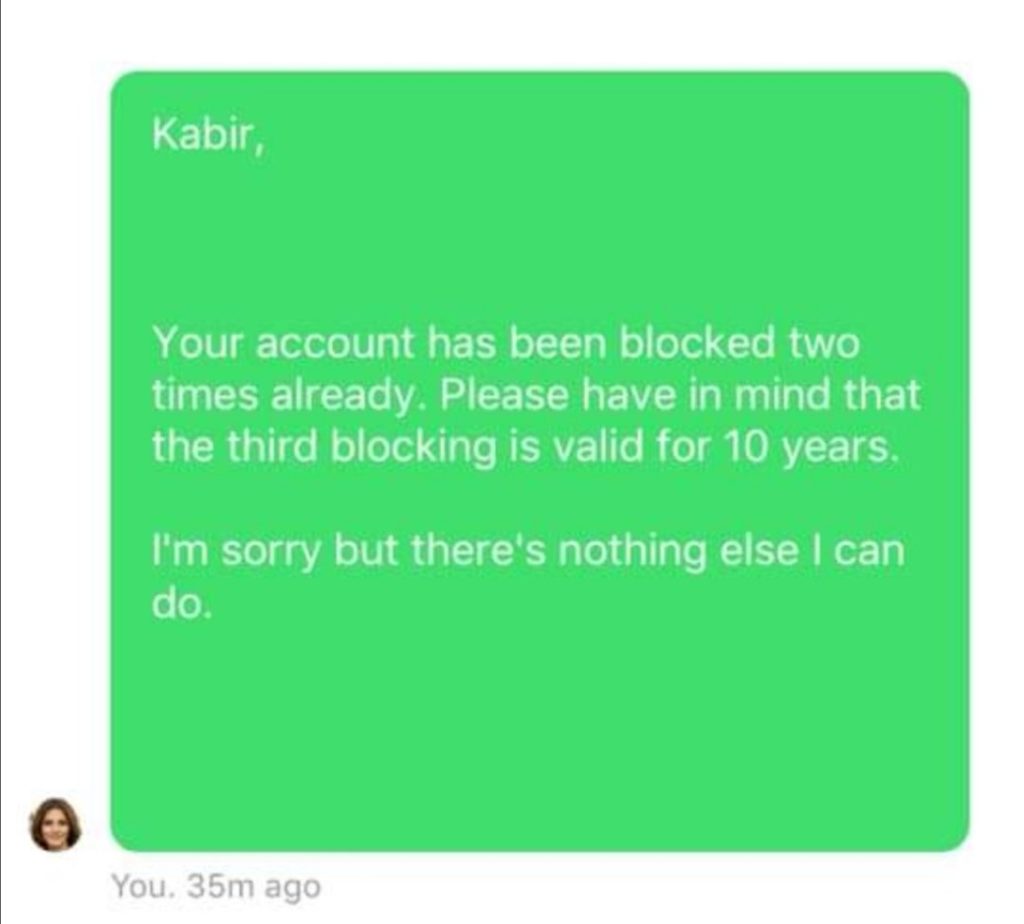 We have contacted one deactivated driver who told us about his story. Tayeb told us that he "usually works on destination but the app removed the destination and started sending jobs going anywhere in London". As a consequence, "when I see that it is not towards the destination set, I just decline or cancel it. I have been deactivated last week forever". Indeed, without notifications, the apps keeps sending jobs that are not related to the chosen destination. Therefore, the unreliability of the app is another factor that lowers drivers acceptance rate. We will get back to this particular point later in the article.
Fares that are inaccurately calculated paid or not paid at all
BOLT does not pay drivers for some long trips
Fares dispute is another of the complaint that drivers have towards BOLT. Firstly, many of them have declared not being paid for long trips. Generally, it is because the credit or debit card used for the journey was fraudulent. As stated in one of their clause, BOLT reserves the right to not pay trips that are fraudulently ordered and could give in exchange a compensation of £80.
Drivers are completing the trips from pick up to drop off, are given a fare for it but see it later gone under review as soon as it is flagged as fraudulent. One could wonder why BOLT is not in the first place setting proper and serious checks on its riders. That would involve thorough checks in place from the creation of the account to the order of any ride. That would ensure that every ride is legit and no driver is left unpaid after a long trip.
That is what happened to a driver who got in touch Driver App London. Back in July 2019, Aszal performed a return trip from London to Southampton. His customer asked him to wait in Southampton before getting back to the capital. The total trip fare amounted to £627. A little time after completion, it went under review. Since then, the trip disappeared from the history and BOLT did make any payment to Aszal. He told us: "TFL licensed Bolt but they have no support network for their drivers, no address, no telephone number they are literally making deductions from drivers earnings and in my case owed me £627 for a trip i did".
It took a lot of personal investment and effort from Aszal to get his money back. He protested in front of BOLT events, contacted different media and shared his story on Social Media. Eventually, BOLT got in touch with him and paid him the £627. A happy ending story that did not experience many. Indeed, he said "would I have not done that, I would not have been paid" .
BOLT refuses to pay the right amount when incorrectly calculated
Not only drivers are complaining about trips not paid but also about fares wrongly calculated. Drivers can ask to review any trip that looks underpaid at the end of the rides. When reviewing it, they type in the app the amount that they would expect according to the time and distance. However, if the review does not match the expected fare, BOLT refuses to consider it again and politely closes the case forever.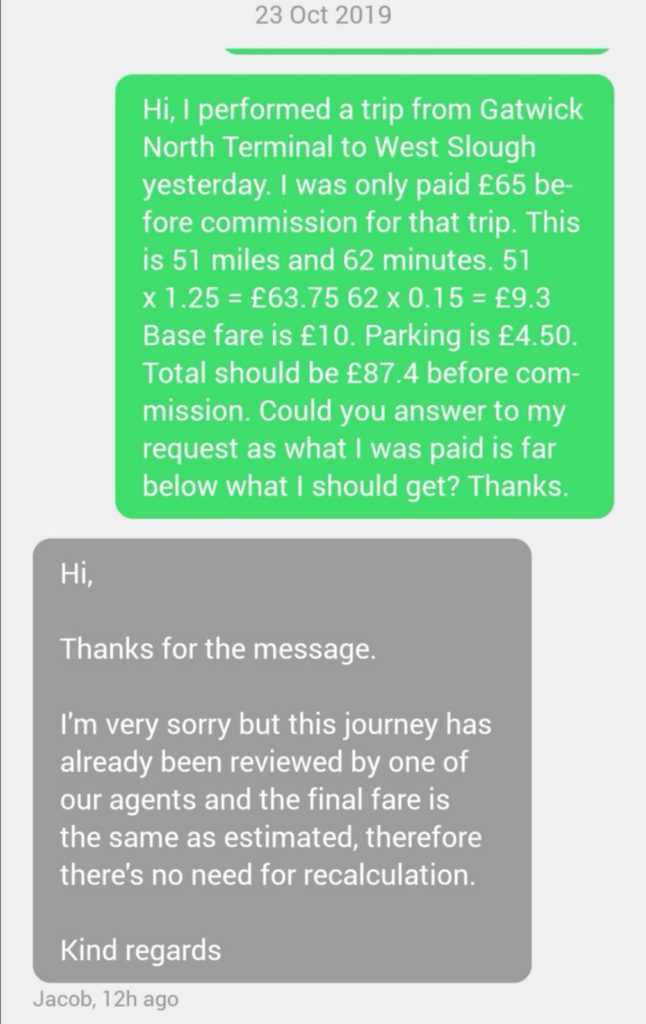 Lack of transparency on fares calculation
The way that BOLT calculates trips taken on the app is quite uncertain. Each time that a driver completes a trip, there is no way to look at the breakdown of the fare. A breakdown that would include gross fare, deductions, bonuses and net payments. This is available on other apps such as Uber or ViaVan but nowhere here. BOLT only shows a total gross and net figure. Impossible then to know how everything is calculated. No wonder that drivers are questioning the fares and end up in conflictual situations with BOLT.
Total earnings are also constantly fluctuating as the time goes. It tends to go down after that BOLT applies some readjustments. This tendancy to see earnings shrinking as drivers progress in their shifts is feeding the frustration.
The unreliability of the app is also a cause
The app does not help in giving an accurate fare to drivers and pushing them to accept more trips. Indeed, there are glitches and faults that are part of the problem:
The destination feature does not work properly
Going offline is not instant
The app struggles to maintain an accurate GPS location
The radius feature is not effective
Destinations are not shown.
As Tayeb mentioned earlier, BOLT does not notify drivers when destination mode is over and starts sending trips anywhere in London without drivers consents. The destination mode, that allows drivers to receive trips only heading towards a chosen location, is active for 15 minutes. When it is over, BOLT sends any trip and most of the time, drivers decline it.
Going offline should be instant. Instead, BOLT asks drivers whether they would like to set a destination. In this lapse of time, drivers are bound to receive requests that they will decline.
In terms of localisation, the app struggles to maintain an accurate location. The connectivity with the app is not good too. That causes several issues. Fares are not calculated correctly, ETA to pick up point are lower than in reality and the app crashes in the middle of trips. It is even worse with older device generations.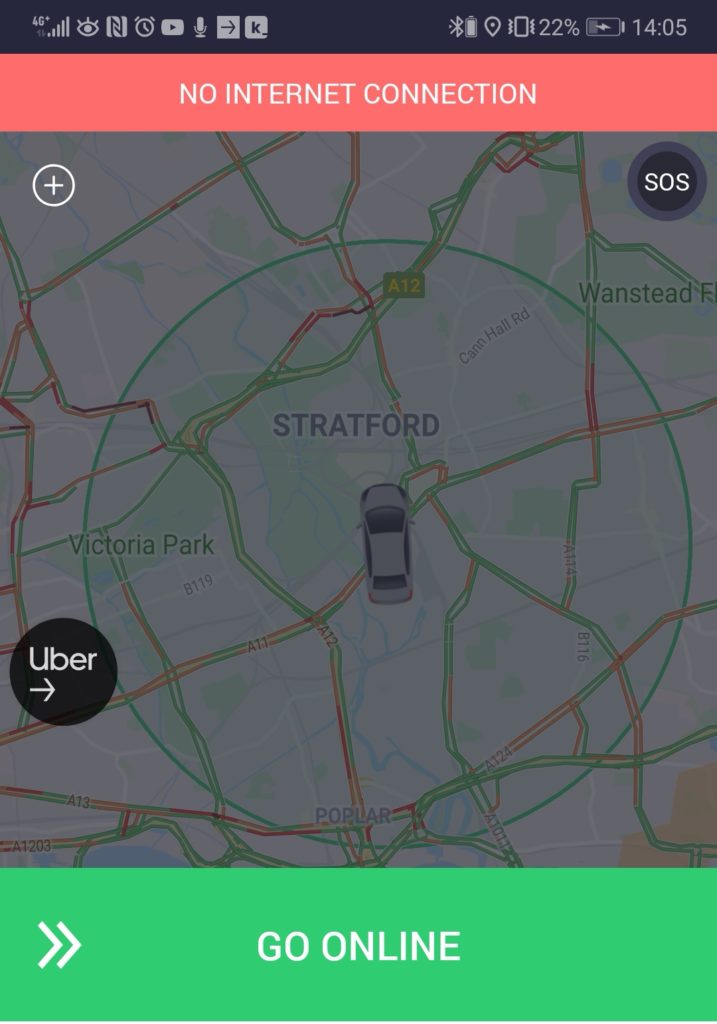 The radius feature was presented as a way to work in a particular area. However, it turned out to be a way to receive trips from a specific area. Even so, it does not fulfill its purpose efficiently. BOLT is bound to send trips from outside the radius area. One thing ludicrous, it does not take into account natural landscape. For instance, if you are sitting in the Isle of Dogs, you may receive trips from the other side of the Thames in Greenwhich!
Finally, as Uber is showing destinations beforehand drivers are getting used to it. It is still not availbable with BOLT. That leads to drivers cancelling and rejecting trips if they are not happy with the drop off location.
In a time where Uber is caring more about drivers, Bolt leaves disappointment and discontent
We offered BOLT a voice to be put in this article. But as mentioned earlier, communication is not a strenght of the firm. Silence and ignorance was the only response.
On the other hand, Uber has made many efforts to retain and please its drivers. Destinations and estimated fares shown beforehand, Uber pro program, more promotions and other extension of its executive fleet are several moves that are bound to keep drivers on the platform.
Let's finish this article with a testimony of a driver that says a lot about the whole situation. Before anger and discontent, it is disapointment that prevails among drivers. Indeed, they expected in BOLT a true alternative to the big Uber. Jawad, a driver who is on both platforms told us:
"We drivers tought that we had an alternative to Uber. But it seems that they are the same as uber. They dont care about their drivers. I have been trying to contact Bolt for the past two days because they have blocked my account for not accepting many trips. I have sent so many messages explaining the reason but nothing came back from their side. They have no contact number, no communicatios with drivers at all. Really disapointed."