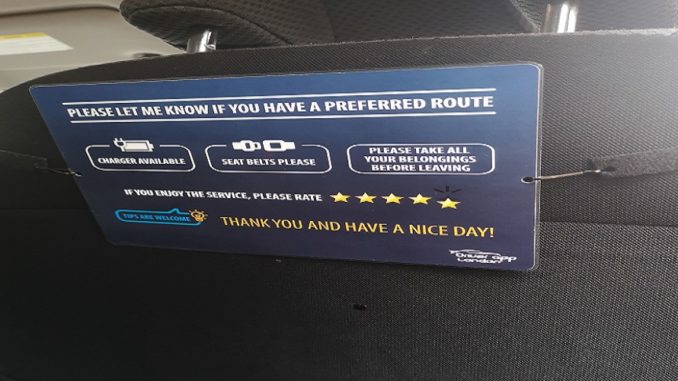 Here is the first item of the Driver App London shop! We have designed signs especially to help dealing with potential riders issues when driving on Uber, Bolt or any RideShare platform. Or just to improve the communication between both parties. Behind the Headrest or car seat, these signs will be an asset in your car.
Two versions for a better communication.
There are two types of designs available. One focuses on the rules to respect in the car. The other one is more about the level of service provided during the ride.
The first sign shows riders the kinds of behaviour that are not tolerated in the car. Indeed, most drivers have several times experienced situations where riders had an inapprpriate behaviour. That is the case when they eat and drink without asking or when they leave litter on the floor before exiting the vehicle.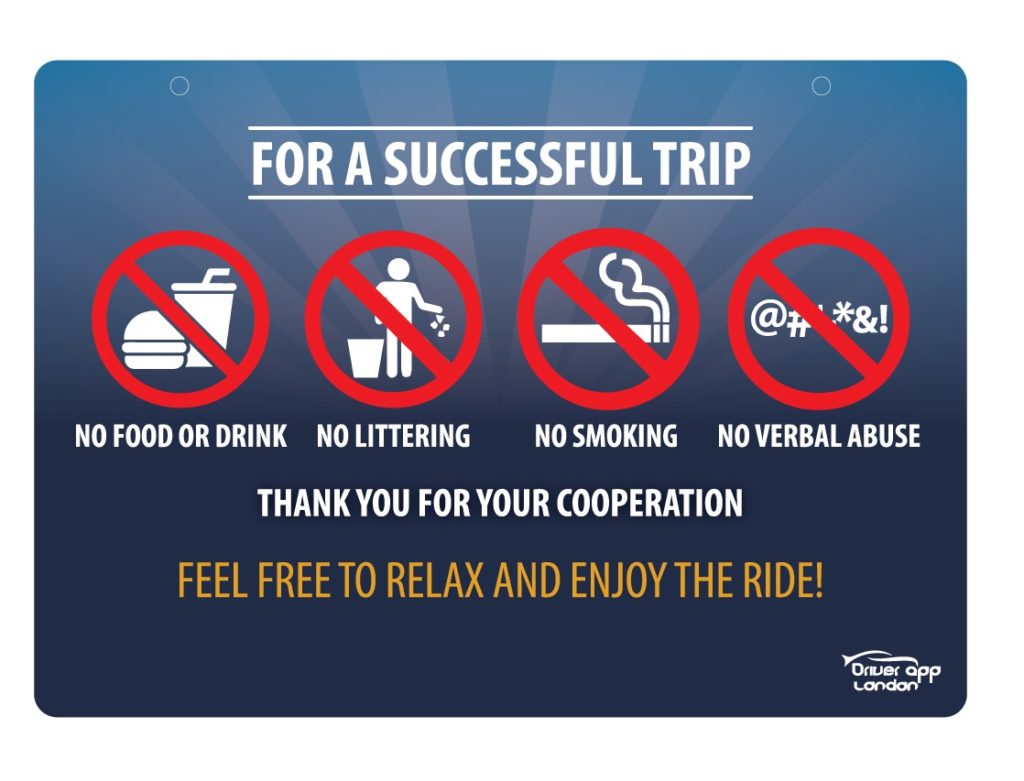 The second sign is more to improve the communication between riders and drivers. Riders are encouraged to tell the drivers if they have a preferred route beforehand. From time to time, riders might complain about the route taken by the driver. Actually, this one is generally just following the satnav and is not ill-intentioned. However, this could lead to arguments and conflictual situations when riders do not mention a preferred route in advance.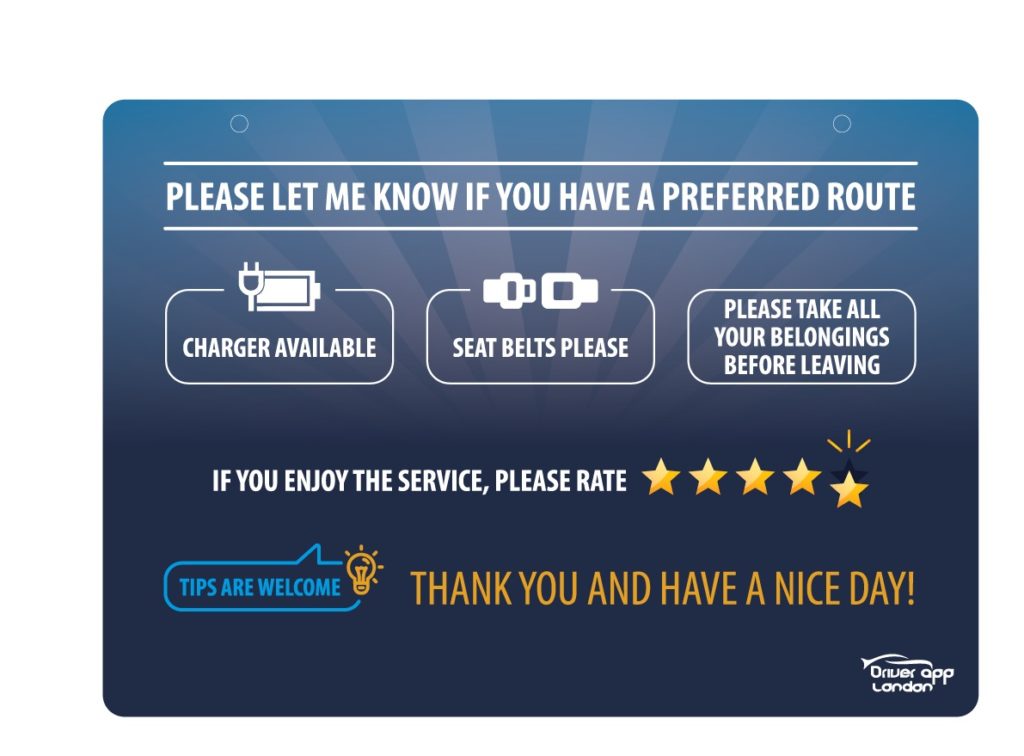 You can put these signs at the back of the Headrest or the car seat. You may put it around by using the velcro stripes provided. Using velcro material gives the possibility to adjust the position of the signs or trim it at your convenience.
Find these signs on the Driver App London shop page. There is a special launching offer at the moment. Get one for £5.50 or two for £9. Visit our shop today to place any order.