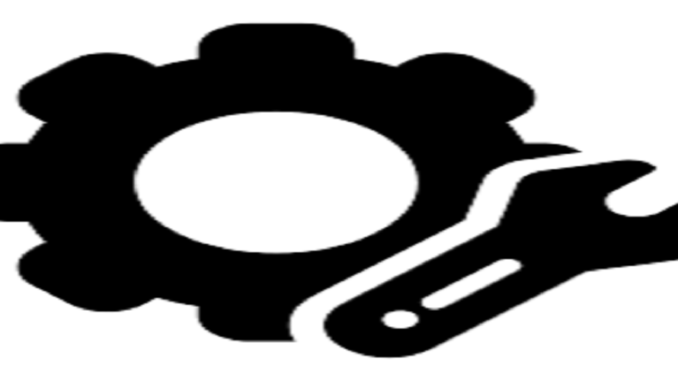 While driving for different apps, drivers experience different situations and have different feelings about them. These experiences could be improved by adding some features to it or by developing a technical aspect of it. Uber, ViaVan and Kapten apps are under the radar.
Starting with Uber …
A reliable destination feature
When Uber introduced the destination feature allowing to receive home-directed trips, it was a clear progress and asset for drivers. Two journeys were allowed first, followed by six. Having six journeys disrupted the reliability of the system. Then, Uber started resctricting the use of it at peak times or when it was seen necessary. The same restrictions applied when it came back to two journeys.
And that can be very frustrating for drivers to not be allowed to go home by using the feature. Especially when they are 30 miles away. Or when they want to plan a strategic shift. Having the destination feature back fully running without restrictions would defintely improve the experience of the app.
More bonuses available
Uber rarely offers bonuses on its platform. It did during the 2018 Christmas period. Reduced commissions were offered to drivers with a high acceptance rate. Extra pounds were also offered to drivers completing 3 trips in central London.
It would motivate drivers to offer more bonuses on a regular basis. We can see the effect that bonuses had on drivers when Kapten launched. The platform was reliable and drivers were available and enough to complete large numbers of rides.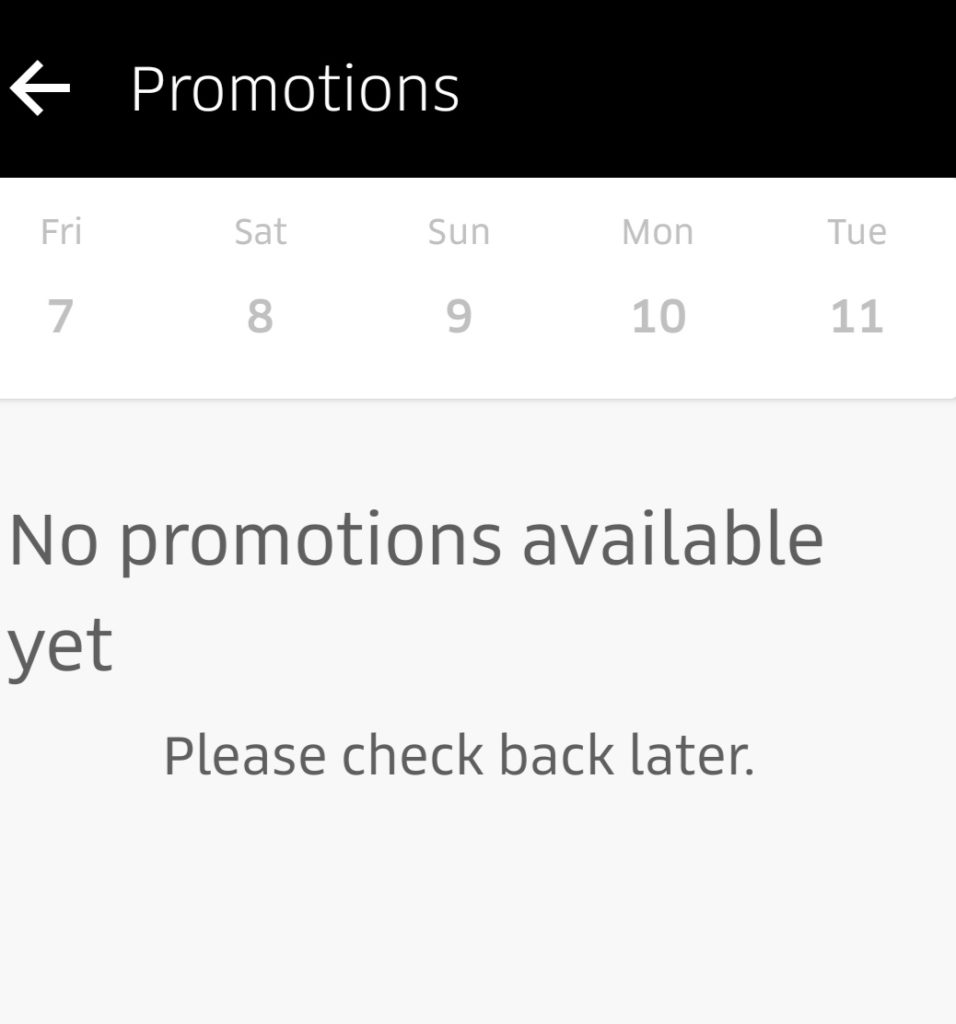 A radius feature
A radius feature would greatly improve the experience of drivers. Even if not live, Hopp/Bolt announced it as part of its app The same feature in the Uber app would help drivers in planning shifts. For instance, it would suit a driver who would like to stay within zone 1 to benefit from the £1 toll and be able to cover the Congestion Charge cost.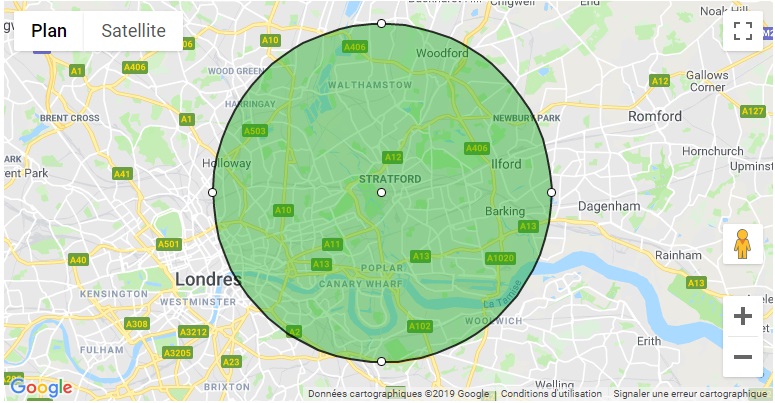 Charging riders extra services
Some riders have requests that do not fall in the normal ride from point A to point B type of service. These requests are to wait somewhere when riders are shopping or collecting something on their way, get into the Macdonalds drive-in to order food or to deliver parcels.
Drivers are wasting time when waiting there and £0.15/minute does not compensate the loss of earnings. Parcels should normally be delivered by courriers or delivery companies at a different price. A different pricing should be introduced in the Uber app when it happens.
It may also happen that riders are asking to load too many luggages and items in the car. Most of the time from a storage centre or when they are moving. The time wasted, the physical effort to load and the potential damages to the car should be charged accordingly.
Long distance pick-up
It may happen that requests are far away from the location of the driver, 10, 20 or even 20 minutes away. These requests are likely to be rejected as it could be a waste of time for a very short trip. Introducing incentives for this kind of requests would improve the acceptance rate. It could be a single extra bonus of £4/5 to do this pick up or an automatic surge (x 1.5) when requests are that far.
Introducing riders' picture
Riders can easily identify and recognize their drivers. They have driver's picture, car's number plate, name, TfL licence number and other infos. But the opposite is not true. Only the name and rating are available to drivers. In order to identify and locate riders, their pictures should be available on their profile after accepting a request.
A similar feature was supposed to be implemented few months ago, Spotlight. Riders would show a specific colour, known to the driver, on their phones in order to be identified. That was announced but never launched.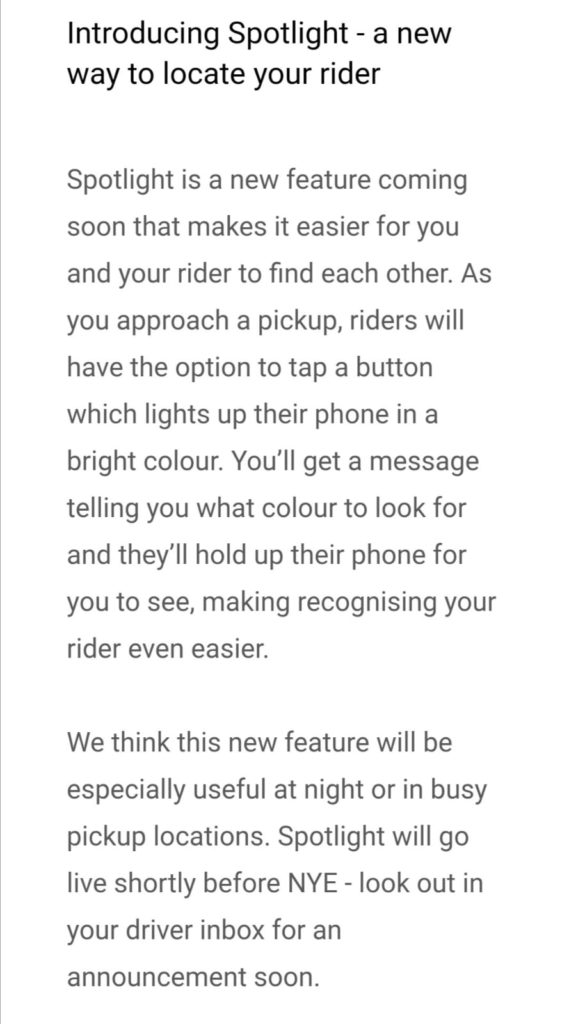 Opting out of Congestion Charge zone trips
Most of drivers do not benefit from a Congestion Charge discount. As destinations are not known in advance, day time drivers using Uber are facing difficult situations. When receiving a trip that goes into CCZ, they have the choice between:
Calling the rider (without knowing the destination) and telling him that he cannot proceed with any CCZ trip.
Calling the rider and telling him that he would need to stop before CCZ.
Wait for the rider to get into the car and proceed with the trip.
Wait for the rider to get into the car and refuse to go ahead after starting the trip.
All this hassle could be avoided by introducing simple features:
A ViaVan like feature that sends only out of CCZ trips.
Warning drivers that the request is a CCZ trip before accepting it.
Uber has only stated that it would explore ways to help drivers with CCZ trips.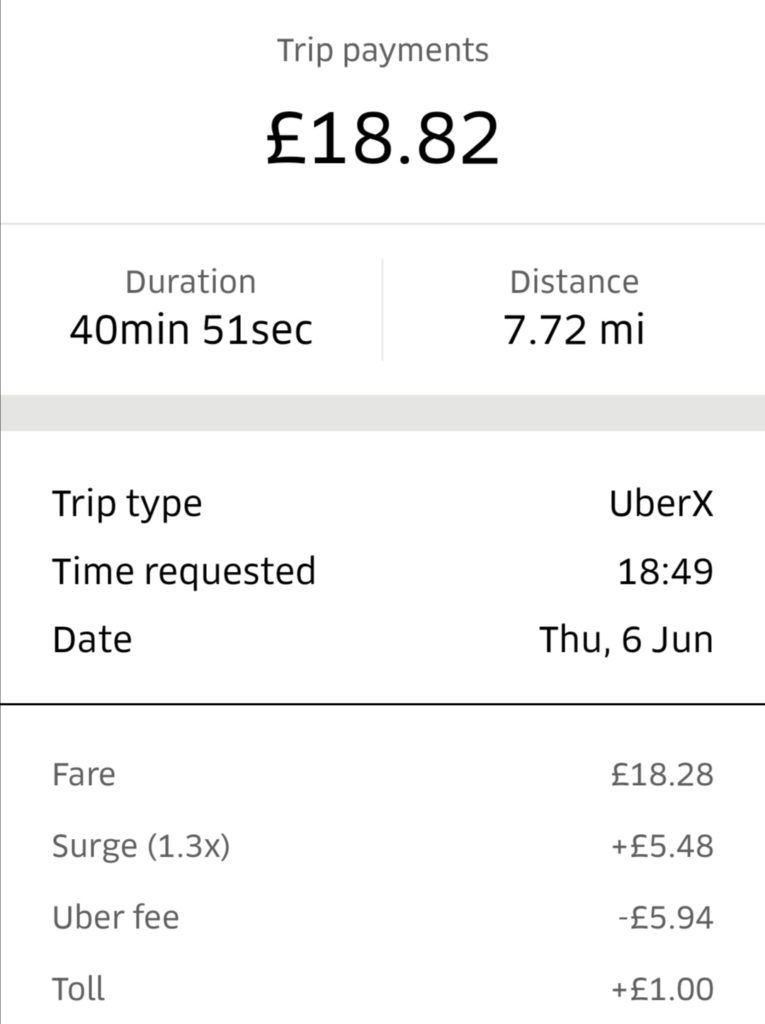 … and ViaVan …
Debugging the app
That should be the main task and priority for ViaVan. More than one year after its launch, the app is still very slow and lags too much. This lack of smoothness gives drivers a frustrating experience when trips are not confirmed, disappear or load for ever.
Also, the app tends to lose connectivity with devices. Then, no trips are received and a text is sent 20 minutes after warning of the loss of connectivity. That impacts the earnings potential and reliability of the app.
Finally, changes about notifications should be implemented. At the moment, the app needs to be fully opened to accept a trip. Drivers should be able to accept or decline trips from the notification directly. The notification sound should be changes too. It is too low and discreet as it is now.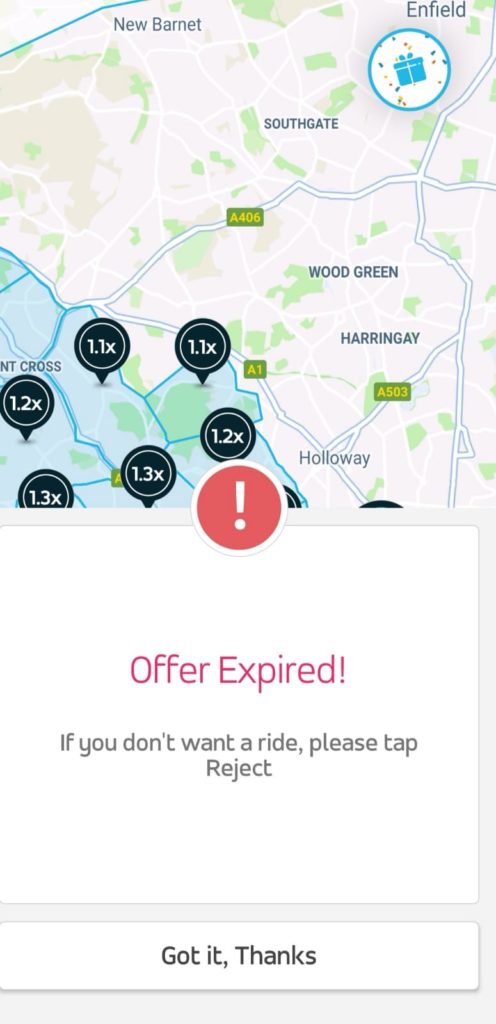 No show and cancellation
If a rider does not show up at the pick up point, the driver does not receive any fee. Even if he/she has been waiting for mroe than 5 minutes. Time and money wasted is not taken into consideration. A fee should be introduced as in Uber when riders are not turning up.
The same for cancellation fees, it is not very clear when a fee was awarded. Most of the time, it is not. A clear policy around that should be disclosed by ViaVan.
Riders ratings
Only drivers are rated with the app. Riders can rate drivers but it does not go both ways. That causes a lack of responsibility from riders. These might fell that they are not accountable for their behaviour during the rides. Introducing ratings for riders would definitely improve drivers experience with the app.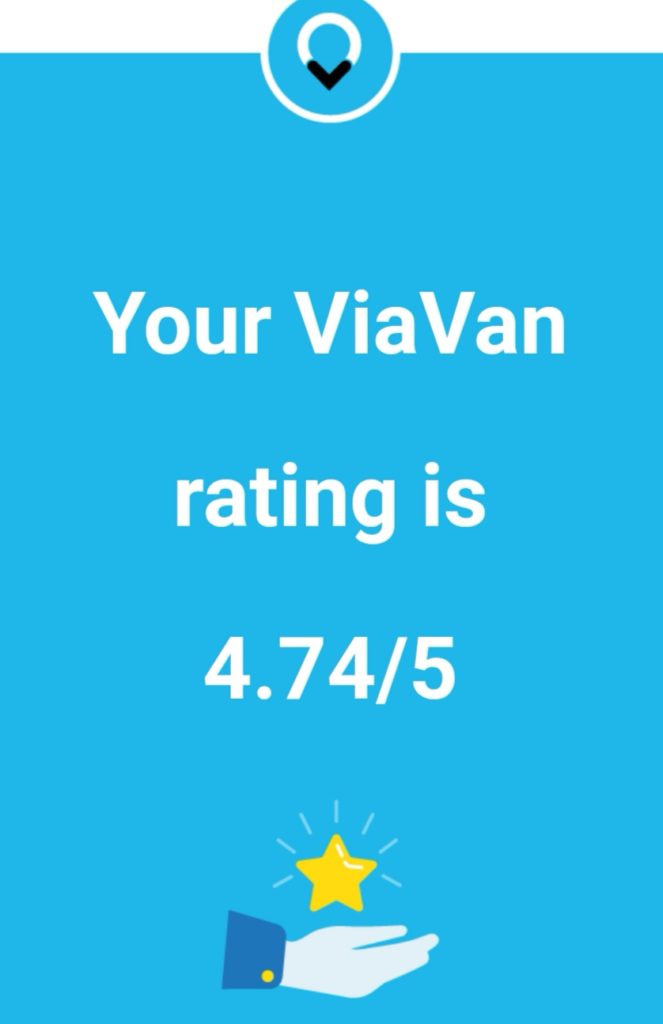 Airports with ViaVan
As we know, ViaVan started its operations in Airports. However, it only offers rides in Heathrow, City Airport and Gatwick. We are still waiting for the app to launch in Stansted as well as in Luton. ViaVan riders are more people with low income and who would like to save some money. Most of the low cost flights depart from Stansted and Luton. ViaVan is more likely to attract more customers from these airports.
Also, airports rides in general should be more promoted. Several months after its start, the volume of requests from airports stay much lower than Uber's ones.
… up to Kapten
As Kapten is just starting in London, the app is bound to be updated soon and several times. Then, let's just focus on what is generally necessary to improve.
First, the app does not offer the possibility to rate riders. Only drivers are rated and as said for ViaVan, it does not help with riders' behaviour and attitude in the car. Drivers should be able to decline trips without going offline.Another important point is the fixed fares. Fares are not influenced by the actual distance and time of the trip. An estimated distance and time is set beforehand to calculate the fares. As drivers are often delayed by traffic in London and sometimes need to take a longer route, fixed fares affect drivers earnings. Other things like destination feature and drivers live support via a phone line or live chat would make driving for Kapten a better experience.
As Bolt is about to start in London, Ola has got ambitions to operate in the capital too. It will be very interesting to see how their apps look and what could be improved once they are live!