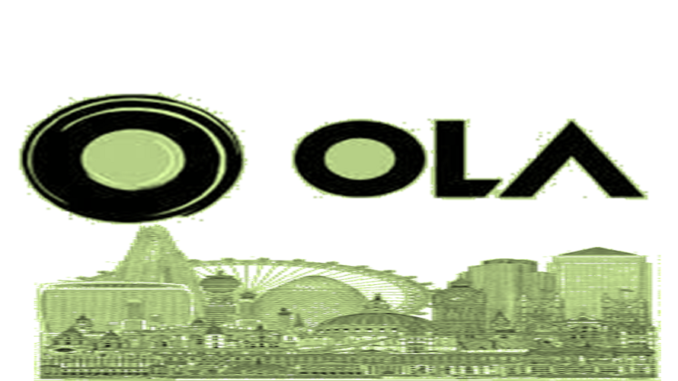 In a competitive London market, OLA UK is about to put its plans into action in the capital. Everyone expected a launch in September 2019. But nothing has happened until now. No drivers recruitment or any kind of advertising have taken place. Well implemented in some parts of the world, OLA is still in its early stages in UK. Nethertheless, OLA London should be the fifth major RideShare company to operate in London. While we are waiting for more specific infos about its launch, let's have a closer look at OLA. Let's find out who they are, what they have achieved so far and what we should expect.
As a driver, enter the code FR557GQ when you sign up and get £50 once you complete 30 trips within 15 days.

As a passenger, enter the code BQ4VV7U and get £5 credit on your account.
Worldwide company that strengthens its grasp in UK
OLA operates in India, Australia, New Zealand and in the UK. The company comes from India where it is one of the major RideShare service providers alongside Uber. Both companies are also competing in Australia and New Zealand. UK is now the fourth business battlefield of the Indian firm.
Available in many cities and areas throughout the UK, OLA is steadily growing its influence over the country. Exeter, Cardiff, Liverpool, Birmingham and also Reading, at the Edge of London, have seen OLA operating in their areas. London should be the next city on which the firm is going to put its flag.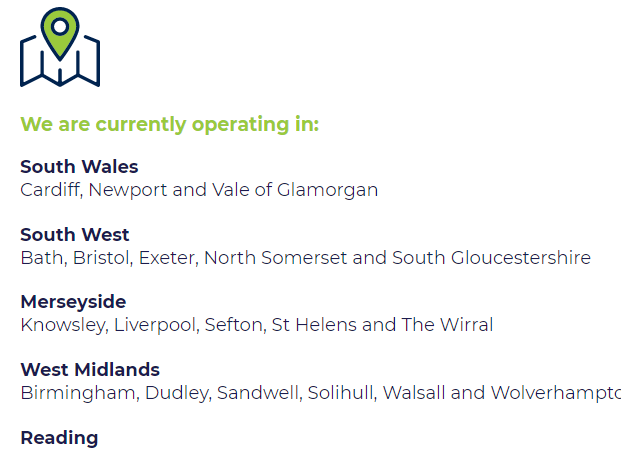 OLA was awarded a TfL operator Licence in July 2019. However, not a single driver has been recruited until now. We believe that the firm wants to be ready for its London launch and thorough preparations are in place. Also, fresh competitors such as Bolt and Kapten are still penetrating the market. They are still offering discounts and promo codes to attract more customers. Therefore, OLA might be waiting for this to cool down a little bit to start building a strong customer base.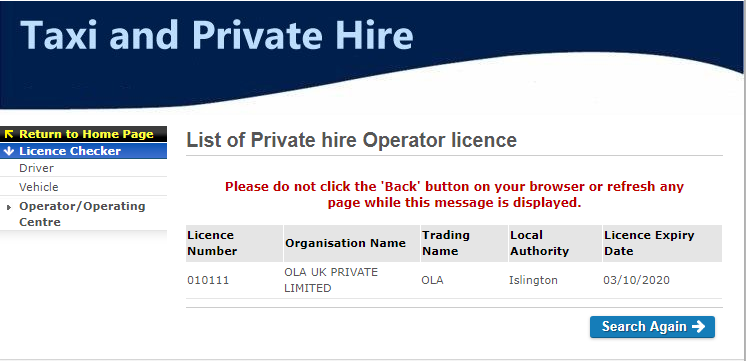 OLA and its drivers approach policy
Ola is new and pretty unkown for London drivers. Therefore, we would want to know what they have to offer to London drivers that is different to what is already here. In order to find out more about their drivers approach, we have asked a Birmingham driver, Abdul Batin, few questions about it. Abdul Batin, the author of the Vlog RideShare UK, will help us to find answers to many questions we have in mind. In this video, we have asked 4 relevant questions about OLA London. Here are the answers.
RideShare UK is a vlog managed by Abdul Batin. As an experienced Cab driver with 24 years in the trade, he has been vlogging about the RideShare developments in UK for more than 3 years.
Taxi drivers are also a target
If there is something really original with Ola services, it is that it offers both Private Hire and Taxi rides. There is no other operator in London that dared doing the same. And for a good reason. Black Cab Taxi drivers are clearly opposed to work with any operator that offers Private Hire rides. Each operator is either Private Hire focused or Taxi exclusive. A robust response, through a boycott, hit Hailo 4 years ago when it tried to dance on both sides. As a consequence, Hailo had to abandon its Private Hire services. Let's see how Ola is going to position itself on that matter.
It is interesting to note that both Uber and Ola are supported and partially funded by the same investor, Softbank. The Japanese investor looks eager to put its eggs in RideShare companies, even if they are competing with each other. When all is said and done, the arrival of OLA in London is going to be an asset for drivers. It is going to increase the benefits of multi-apping via bonuses, more independence and other advantages.