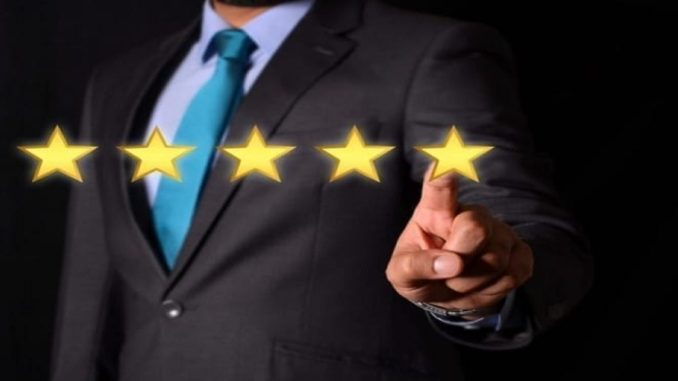 This is a Splend featured article and was written by its team.
We all start out with five stars, but only the best drivers manage to keep things up to standard in the long run. Your score can slip for a number of reasons, and once you get a couple of bad ratings it can be tricky to climb back up.

Make no mistake, it takes serious effort to maintain a 5-star driver rating, but it's something anyone can do with enough determination.

Why is it important? Star ratings are a crucial measurement of quality atUber and other apps. A good rating inspires trust, helping you earn more.Riders may cancel the trip if they see you have a poor rating, and in the worst case, consistent bad ratings may lead to deactivation. In other words, your job as an on-demand driver depends on the quality of the services you provide.
Regardless if you want to improve or just keep up your current rating, you should do it consciously, and you need a plan.

We've reached out to our friends at Driver App London for an occasion to help you achieve your goal, and here at Splend, we have prepared a guide to maintain a five-star driver rating.

Let us know in the comments below, which of these ideas have worked out best for you:

1. Navigate with confidence
Your passengers need to trust you—you're the one holding the wheel, after all. The best way to ensure this is to be confident and know the city well. It's no coincidence that bad street knowledge is the most frequent reason people give bad ratings to their drivers.

Some drivers are concerned that if they rely on navigation, people will think they don't know what they're doing. Nowadays, this is merely an urban legend. Satnav systems in the early days were indeed too basic to be of any use to an experienced driver. Today, however, they offer real-time traffic data and much more intelligent algorithms that can help you save precious minutes, even if you know the city like the palm of your hands.

Just be careful with shortcuts. Ask your passengers if they're okay with an alternate route to avoid any misunderstanding.
2. Keep your car clean
A clean and well-maintained car is another important factor that can make or break a five-star rating. Avoid eating things like fast food in your car (which can smell) and remove any rubbish that is lying around. Your car is your workplace, and first impressions matter for any client.

Our tip is to get into the habit of washing your car at least once a week and vacuuming the interior twice a week if you work full-time. This, of course, is just a rule of thumb, and you may need to touch up between two cleanings every once in a while. Invest in a cordless vacuum cleaner that you can hide away in the glovebox and always have some wet-wipes at hand.
3. Go the extra mile
An overall good experience doesn't always cut it. It's in the nature of the job that most of our clients are in a hurry, so they often don't bother to take their phone out of their pocket to give us a rating. Sometimes they need a little more to actually push the button.

In other words, you need to stand out somehow. It's not difficult, though: Buy some bottled water, mints and sweets that you can give away, phone chargers and an umbrella so you can help when they need it the most. Simply put: grab every opportunity to offer more than taking them from A to B. This will have a huge impact on your rating, and you'll earn more tips too.
4. Have a smooth ride
Quality has many layers. There's the quality of your services, and that of your tools. Being an excellent driver and a nice person is half of the success, but there's no way around the quality of your car when it comes to the overall experience.

Most car reviews associate quality with expensive materials and high-end gadgets, but your passengers won't be impressed with chrome and leather if your AC is broken. For short city rides good accessibility and ample room in the back seat is more important than a high-end entertainment system. A small boot is more frustrating than a manual window. And the list goes on.

New cars will always provide more 5-star ratings than older ones. Put yourself into a passenger's shoes and be very critical with your car. If you need a new one, make passenger comfort a top priority when choosing.
5. Be your best-self
Personal transport has been known and used for decades, but the quality of the service was not consistent. The whole purpose of the rating system in ridesharing is to take this service to the level people always wanted it to be.

This time it's not about the quality of the car. They say the most important part in any car is not under the bonnet but behind the steering wheel. Gestures like opening doors, helping passengers with their luggage, or just asking them if they're comfortable, add a human touch to the experience. Most of the time, it's all that's missing.

The only concern here is not to come across as overly friendly, or trying too hard. Be relaxed, act naturally, and be proud to be at your passengers' service.
About Splend
Splend enables people to make money by driving. They envision a future where every on-demand driver can be successful.

They can set you up with a new-model car on a Rent or Rent to buy plan, plus the training and support you need to become a more profitable, safer, fulfilled driver.