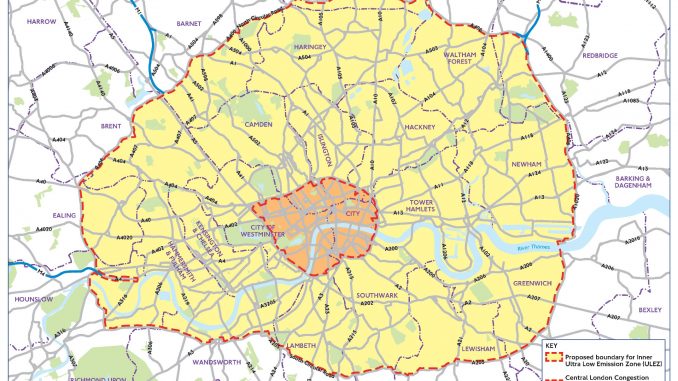 ULEZ stands for Ultra Low Emission Zone. Everyone is talking about it with some confusion. Who will be affected? Will it be for all diesel cars? Which consequences has Ulez for private hire drivers? So many questions asked that get different answers. One thing is sure, it will start in April 2019 and it will have a big impact on all motorists.
You said ULEZ?
That is the new regulation that TfL and the mayor of London created in order to reduce the pollution in London. In his words, "Tackling London's lethal air and safeguarding the health of Londoners requires bold action". There is already a LEZ (Low Emission Zone), a first version of the beast, but only impacts heavy vehicles like lorries and coaches.
If your vehicle does not meet the ULEZ requirements, you will have to pay a daily charge of £12.50. In few months, every car driving in the actual congestion charge zone will have to be ULEZ compliant. So the first thing to do is to check whether your car will be affected by this new regulation. Just type your registration number on the TFL website page dedicated to it.
Diesel cars need to be Euro 6 while Petrol cars need to be Euro 4. In brief, most diesel cars are ULEZ compliant if they are 2014/15 plates. Most petrol cars if they are 2005 plates. That is the general rule for motorists. However, there are specific standards to meet for Private Hire drivers.
ULEZ for private hire drivers, a headache
To get your car licensed a first time or to renew it, emission standards are even tougher for PH cars. Indeed, your car needs to be:
Euro 4 for Hybrid/petrol cars
Euro 6 for Petrol cars
Euro 6 for Diesel cars
The ULEZ regulation will be effective from April 2019. Until then, in the case of a vehicle not compliant, you will need to find a solution. Obviously paying the £12.50 daily charge is not one. Working outside of the zone is not either. Indeed, the zone is going to be extended to the North and South Circular as boundaries in 2021. And a further extension to all Greater London could not be a fantasy. Two sensible options stand on the table. Buying a new car that is Euro compliant or making yours compliant.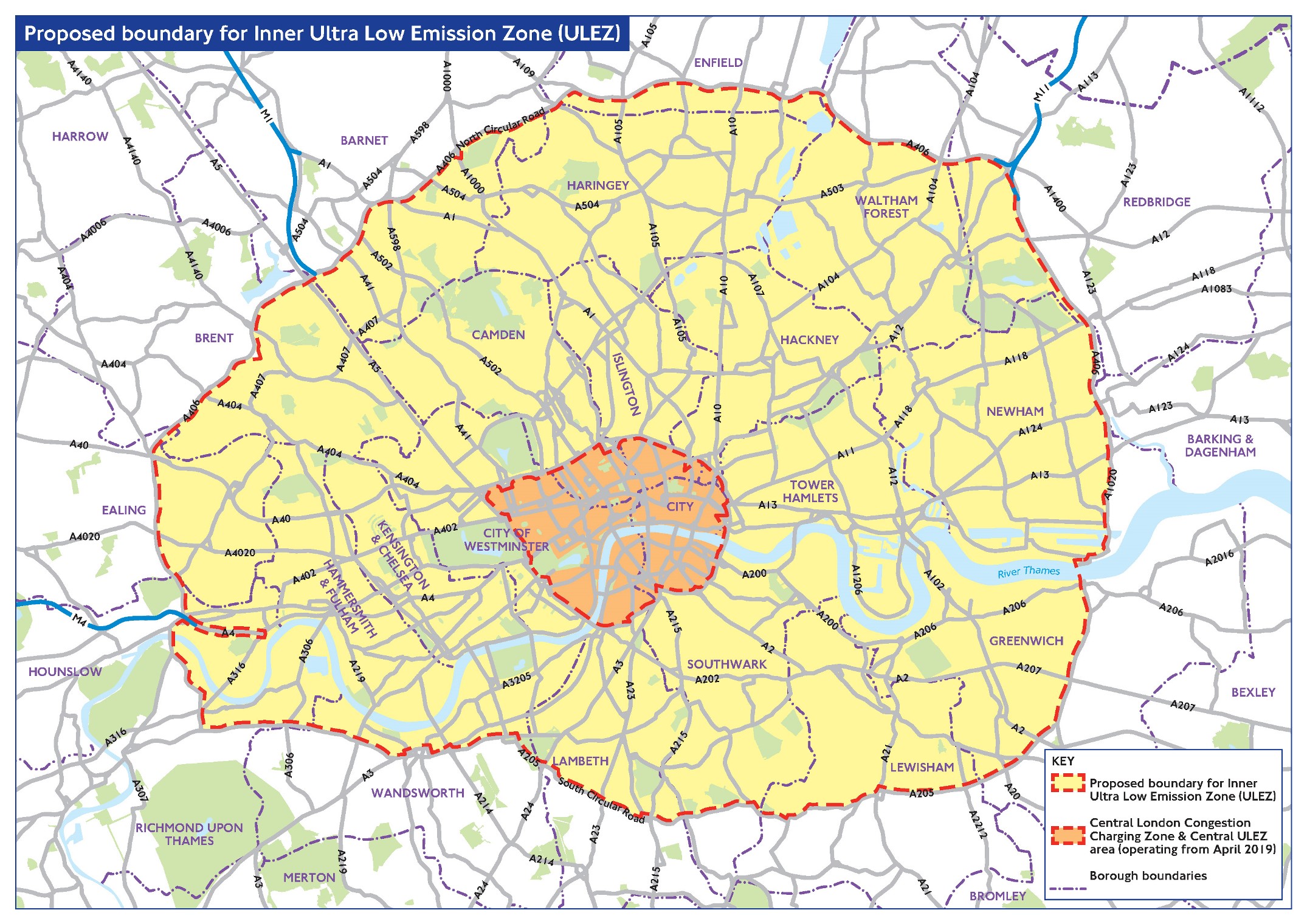 Hybrid cars, the good deal
Buying a new car is an alternative that requires a minimum investment. That is an important decision to think about thoroughly. As a Euro 6 diesel cars have to be 14/15 plates, it is most likely going to be expensive to get one. Furthermore, diesel is subject to several regulations and changes that make it not a good choice. Without mentioning its price getting higher, Uber decided to get rid of all diesel cars from its platform by the end of 2019 before changing its mind later. However, diesel cars are not very trendy and face many criticisms. Also, sales of diesel cars are decreasing streadily.
Petrol cars are not a barrier in terms of purchase cost but they are not ideally suited for the job. They consume much more than diesel or hybrid cars and are not that reliable in the long run. It is much harder to sell a petrol car with a high mileage than a diesel or hybrid. The hybrid solution is the way to go if you want to buy another car. Cheap on fuel, reliable and environment friendly, hybrid priuses or Honda Insight vehicles make you avoid all hassle.
The XL hybrid version
For those wanting to drive a bigger car able to carry 7/8 passengers, there are solutions on the export side. The Toyota Estima is a hybrid 8 seaters car that is fuel efficient, reliable, Ulez compliant and with a futuristic shape and design.
The cost of a hybrid car is not necessarily a barrier. A budget of £4,000 to £5,000 allows the purchase of a decent hybrid like a Honda Insight. In brief, whatever your needs are, a hybrid will sort out all your concerns.
Fit a filter and make an enquiry
Lots of heavy vehicles which not meet the LEZ standards had to find an alternative way of being compliant. This way was for most of them to install a filter in the vehicle to meet the standards. This is also a possibility for private hire cars that does not fulfil the ULEZ criteria. And especially diesel cars plates 08 to 14, as they are ULEZ non-compliant. These cars need to be fitted with a filter that will make the vehicle Euro 6 and then ULEZ compliant. Once done, you should make an equiry with TfL so that your car can be recognized as meeting the standards. Make sure to explain your case and to give all necessary evidences.
There are still two tweaks to that strategy. First, as it is an enquiry, TfL will not necessarily accept your request. Second, the filter should be maintained every year, incurring further costs.
And finally…
If your car is not Ulez compliant, you need to make a choice. The purchase of a car seems the most reasonable and sustainable option. And if, at the end of the day, all of this does not please you, there is still the renting option on the table. Rent a car and leave the regulation issues and headaches to the car hire company!