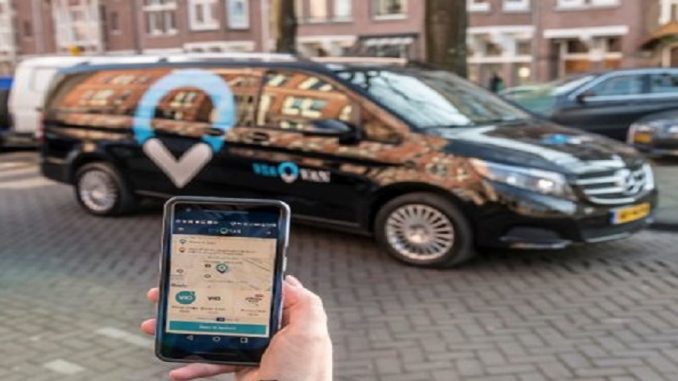 Following the article about the launch of the first real competitor to Uber, ViaVan, many of you were asking questions about how to sign up and get fully registered  with the company. So in order to become a ViaVan driver in London, just follow the guidance.

Where to start
In order to become a ViaVan driver, you will need first to apply for a private hire licence with Transport for London (TfL). This step is compulsory to any job related to private hire in London. This process is explained in details there.
The first thing to do to become a ViaVan driver in London is to sign up via their website. Enter your details such as fullname, address etc. Then, ViaVan will start the follow up process. By signing up, you are creating an account where you will be able to upload all your documents. Once you sign up, ViaVan will send you a code that will be your password to log into your online account. Bear in mind that this password has nothing to do with the one they will give once you are fully registered.
Online submission of documents and details
The process to submit documents is different from the Uber one. Everything is done online and there is no need for your license to be verified by Uber physically or for them to take a picture of you. All your documents are submitted on the online platform. The driver documents as well as the car's one.
Driver's documents and information:
– Full name
– Date of birth
– Driving licence
– PH licence
– Insurance number
– Uber's rating
– Driver's picture
Please note that the current platform does not accept pdf files, only Jpg and Png files.
Car's document and details:
– Car's license
– MOT
– Insurance
– Exterior picture of the vehicle
– Interior picture of the vehicle
Please note that the current platform does not accept pdf files, only Jpg and Png files.
Regarding the age of the car, ViaVan accepts any car that is up to 8 years old. These cars are current 10 plates.
The onboarding session
Once all your documents are submitted and approved, ViaVan will invite you for an onboarding session. Their address is at 2-10 Baron Street, N1 9LL.
On that session, the ViaVan team will ask for your telephone number and you will attend a training that explains how the app works. Then, you will be briefed about the main differences with Uber and about how the Flex and Blue mode. To know more about these two modes, check out this ViaVan article.
ViaVan will use your telephone to send you the password that you need to log in through the app. When downloading the app, you need to make sure that you download the right one. Indeed, there are two different driver apps on the play store and app store. The correct one is the one with the black car on it.
Once you receive your password, log in with the right app and you are online!
Are you missing a car? Watch out for the guidance to help you find one and start working as a ViaVan driver in London.