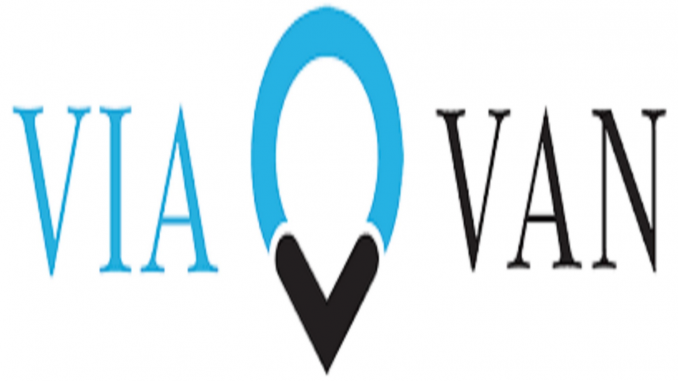 Sign up with ViaVan through Driver App London and get £50 once you complete 30 trips in a maximum of 30 days! Fill in the form.




Updated article 20/02/2019
A new and first competitor has arrived! ViaVan London is here. Why first, would you say me? There are already loads of mini cab offices, few other apps working as well as black cabs operating in London. Well, all of these are not actual competitors as they do not have the same means and influence or do not play in the same league as Uber (cf Black cabbies).
Via Van is really the first true competitor that has the capacity to annoy Uber a little bit. It is an app based service that belongs to Via and Mercedes-Benz through a partnership.
The concept of ViaVan London
The main particularity of Via Van is that it is a service of ride sharing a bit like Uber Pool. But there are several aspects that differentiate Via Van services from Uber Pool. Firstly, the company fee is only 15%. We know that it can go up to 35% with Uber Pool. Also, it is a corner to corner service which means that we do not have to travel through a labyrinth of streets to pick up a customer as in Uber Pool. Last and not least, ViaVan offers a ride sharing bonus when picking up another customer on the way. The more people picked up on the way, the more will cost the journey in total.
The other particularity of Via Van is that it offers a minimum hourly rate for certain drivers at certain times. The blue mode gives to drivers the possibility to get a minimum per hour in exchange of a continuous service for few hours or what they call a shift.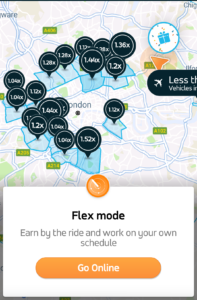 ViaVan London strategy towards drivers
ViaVan is at the moment doing everything to seduce and recruit more drivers. It plays in a field where Uber left an empty space in terms of drivers' consideration. The service fee is quite low and there is a lot of overpricing available currently. Bonuses are also available for drivers who have a high acceptance rate and provide a good customer service.
ViaVan London in airports
Since December 2018, ViaVan is serving airports in London. It serves Heathrow , Gatwick and London city airports. The system is the same as in Uber. There is a virtual queue where drivers need to wait their turns. Queues are likely to be less crowded than Uber's ones. As per Uber, ViaVan London refunds the parking fee that you need to pay at the short stay car park for the pick up. The company has still not communicated about whether they will serve Luton and Stansted airports.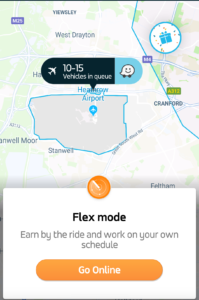 List of Pros
Low service fee (15%).
Minimum hourly rate available.
Destination known from the second rider before pick-up.
Operates in zone 1 to 5 only (no 50 miles away trip out of the London Area).
Bonuses available.
Corner to corner service.
Cancellation fee given from two minutes onwards after the booking.
Blue mode can be opted out and select flex mode only.
Live support via texting of a ViaVan London mobile number.
List of cons
No destination feature
Requests during trips are not proposed but imposed
"No show" does not give a fee
High proportion of "aux cable boss" customers
App sat nav is not reliable, poor ergonomy and takes you through roads/streets with restrictions
App too heavy and lagging a lot
Mapping is too unclear and simple for London's roads
Rating system on the passenger's side only
How to apply with ViaVan London?
If you would like to apply, you will need first to sign up. And check out our article that details the full process.