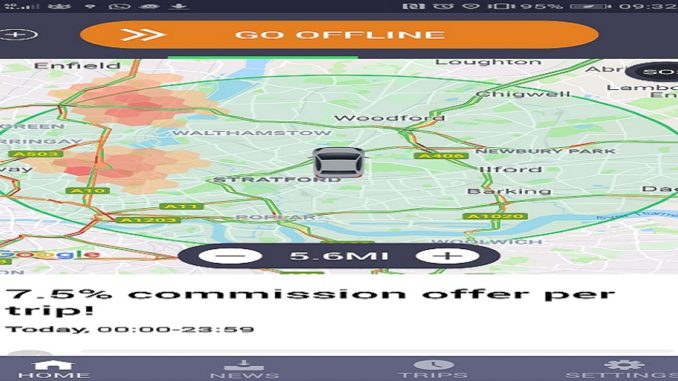 On this article, let's travel through the Bolt driver app to see its features, look and ways to use it efficiently.
Google map and radius
The radius can be set from 0.6 miles to 5.3 miles. This is only to consider pick-ups. Set at 0.6 miles, you will only receive requests from this area and not from further. It does not concern the drop off location. Picking up in a 2 miles radius can make you end up 30 miles away.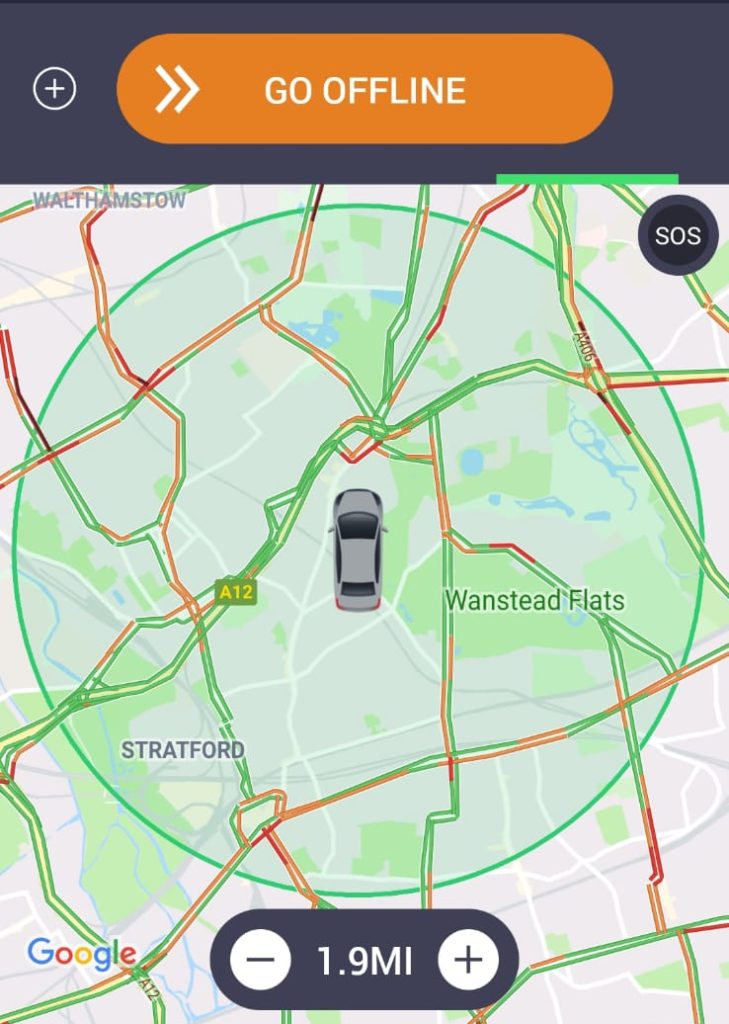 Any info at disposal
Lots of infos are available in the "Using Bolt" section. Any questions related to fares, airports pick up/drop off, documents and so on are answered in this section. Answers are developed and well detailed.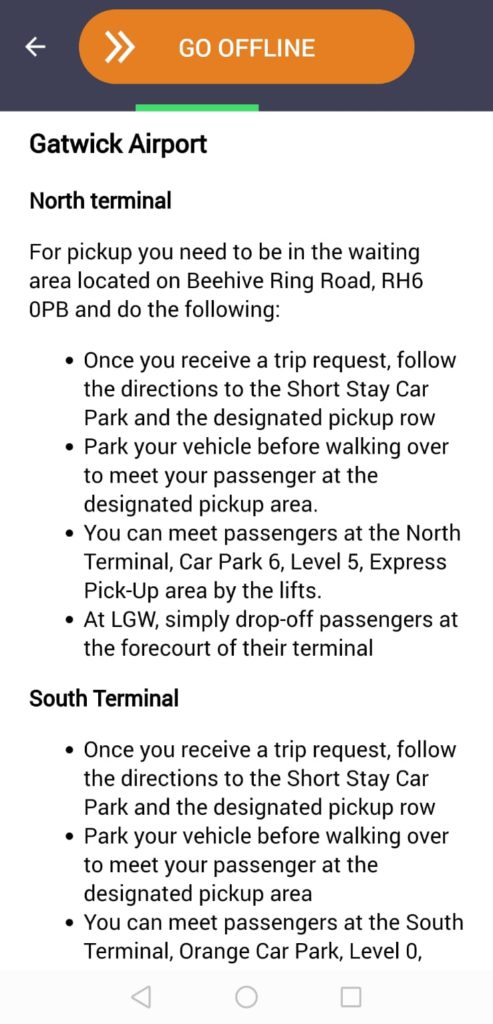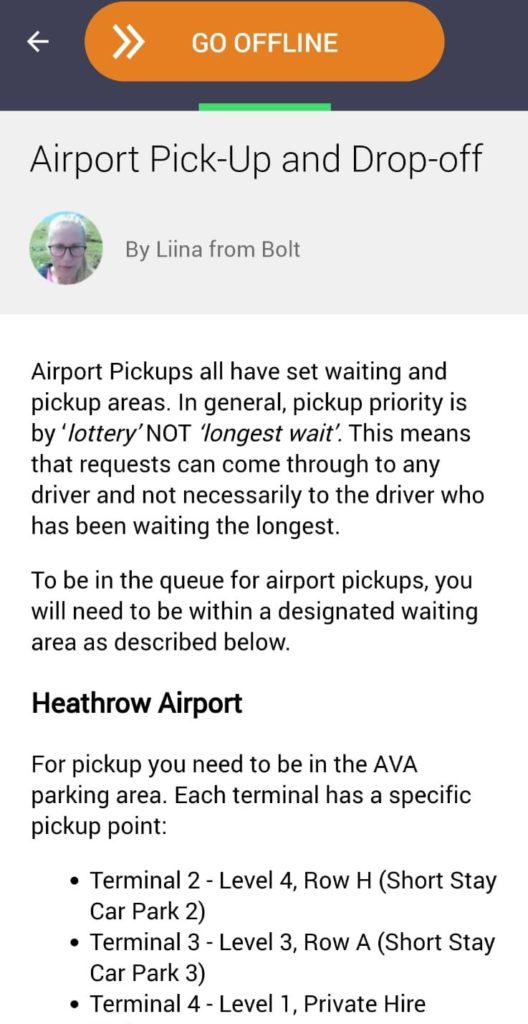 Flexible document submission platform
All documents can be submitted through the app via the driver portal or via the chat support line. That gives more smoothness to the submission and approval process of documents. As we know that it may take time for documents to be approved with different apps. The app offers two ways to do it. More chances for documents to be approved as soon as possible.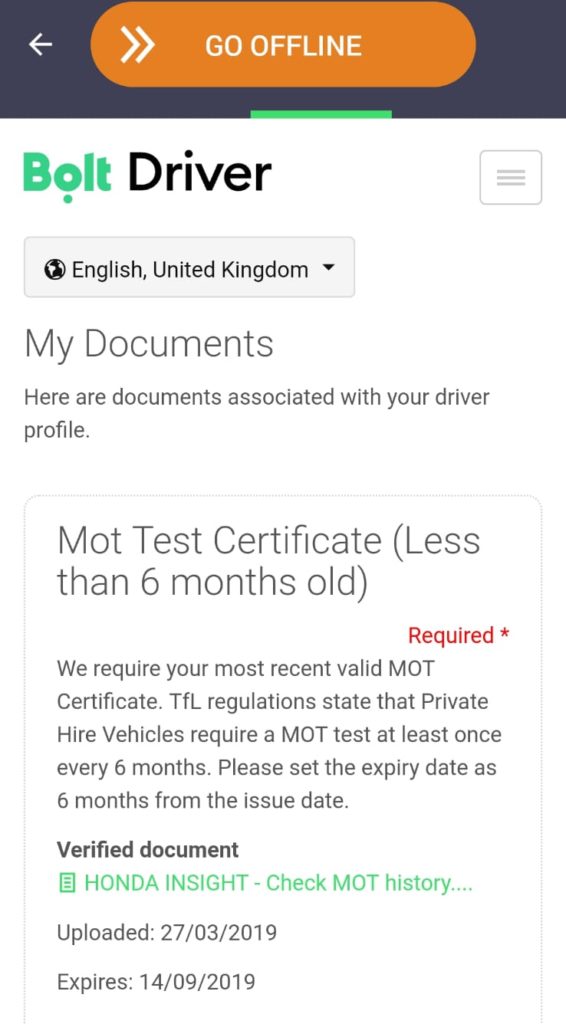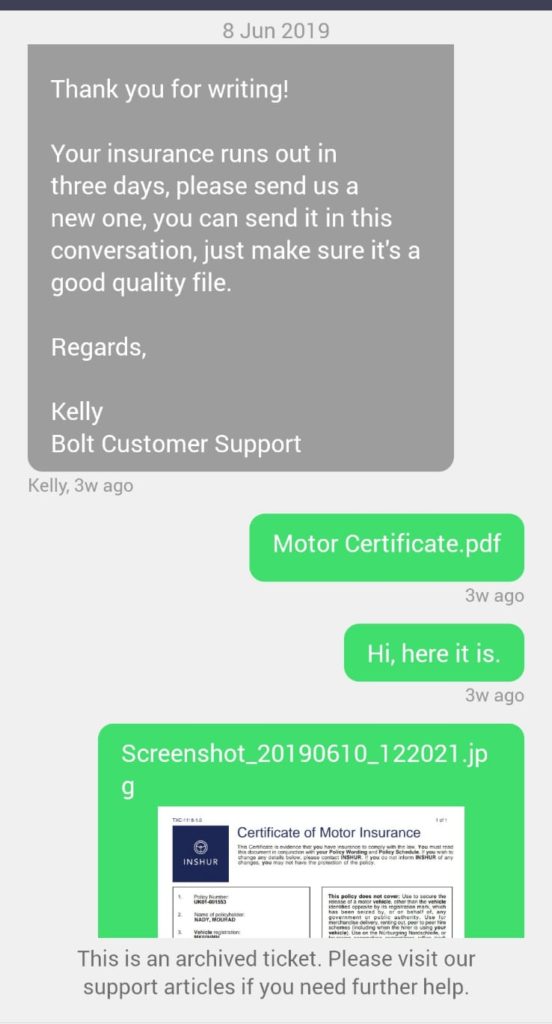 A in-app navigation still struggling
Like Uber, Bolt has also it own navigation in the app. However, we could say the same thing as for Uber's navigation, that it is not reliable and far below Waze or Google Maps.
Bolt's navigation system is slow, track your position with delay and not clear at all. Here in action.
As we can see, the navigation is not optimal. The best is to redirect any trip to Waze or Google maps in the settings.