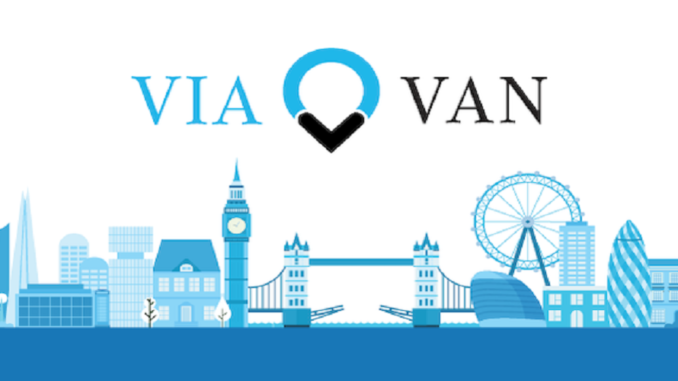 We have seen in a recent article how current apps, including the ViaVan app, could be improved. There is obviously room for all of them to get better. But as it stands, there are many advantages of using them. Let's focus today on ViaVan. The app has been live in London for more than one year. It is now operating within zones 1 to 5 and is active in 3 airports.
Sign up with ViaVan through Driver App London and get £50 once you complete 30 trips in a maximum of 30 days! Fill in the form.
A pool model that is different from the Uber's one
The core positioning of ViaVan is its pooling model. Riders from different accounts are sharing a private hire car as long as they are heading towards the same direction. We had an idea of it via the Uber Pool model. The ViaVan model has improved it in many ways.
First, it is a corner to corner service. Drivers do not have to travel to the passenger's house or exact location. Every rider is asked to move to the nearest corner from where he/she is picked up. The Uber pool model is not as efficient in terms of pick up experience.
Also, the charge for this service is 15%. We know that it can go up to 35% commission fee with Uber Pool. There is a shared ride bonus too each time than two or more passengers are sharing the ride.
When the activity is high, customers keep being booked to the cab and are picked up at corners as they are heading to the same direction. That way, there is no waiting time between trips like it could be with Uber X or Kapten standard trips. It keeps drivers busy and increase their earnings per hour.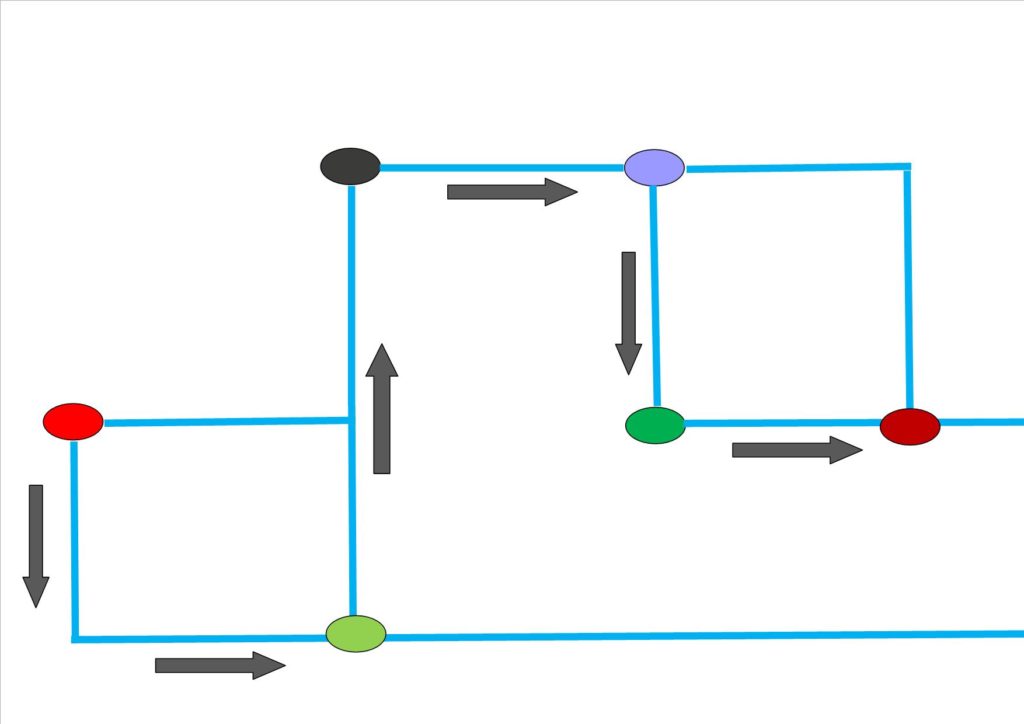 We should mention that rocket rates are applied to all riders added on a trip. Indeed, if an additional rider is picked up in a Rocket rate area, the journey of this rider will be charged accordingly.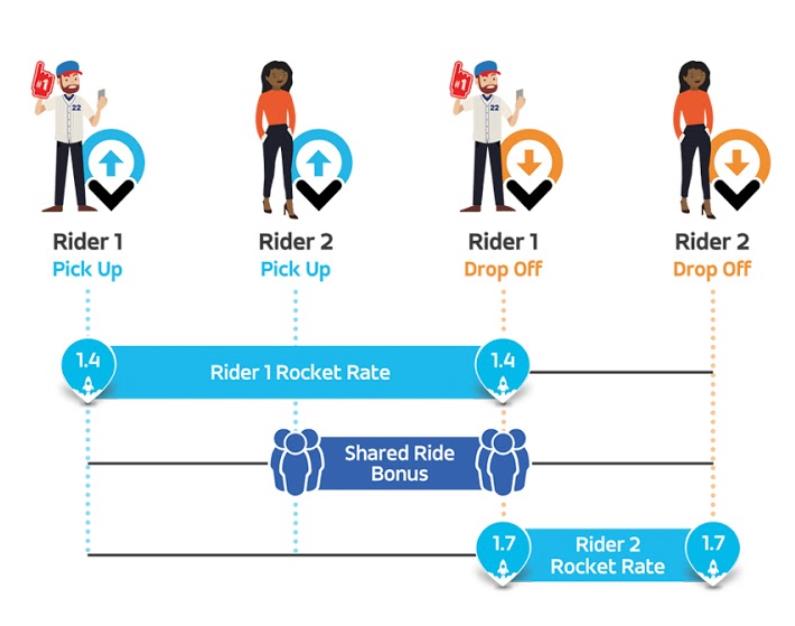 Private rides versus Uber X like trips
Apart from its shared ride model, ViaVan also offers Private rides to its customers. On these rides, drivers will only take one customer from point A to point B. There is not any stop to pick up other passengers.
Here, the advantange of using ViaVan compared to its competitors is in the commission rate. It is 15% with ViaVan, much lower than 20 to 25% with Uber and 24% with Kapten.
In airports, it is even more beneficial. Indeed, normal rates apply with ViaVan, £1.25 per mile and £0.15 per minute for an airport trip. Whereas with Uber, you will only get £1 per mile and £0.15 per minute.
A blue mode for those looking for certainty
The blue mode offered by ViaVan has offered something new in London Ridesharing apps. The possibility to be paid by the hour. The hourly rate varies but it is generally between £15 and £24 per hour.
Drivers do not have to worry about getting rides as they will be sure to be paid regardless of the number of riders they take. So even when drivers are just waiting for the next job, they are getting paid.
A useful congestion charge feature
ViaVan is the only app that allows its drivers to opt out of Congestion Charge trips. In its Congestion Charge feature, drivers need to put the toggle on "off". Then, they will not receive any pick up or drop off located in the Congestion Charge zone.
As we know, most of Private Hire drivers have vehicles that do not exempt them from the Congestion Charge. Each of them has to pay £11.50 per day if they drive within the zone. Even £24, if the vehicle is not ULEZ compliant. Then, It may happen that drivers refuse or cancel trips because it is a CCZ one. That could be very stressful for drivers and unpleasant for riders. Having a ViaVan like feature is definitiely improving riders and drivers experience of the service.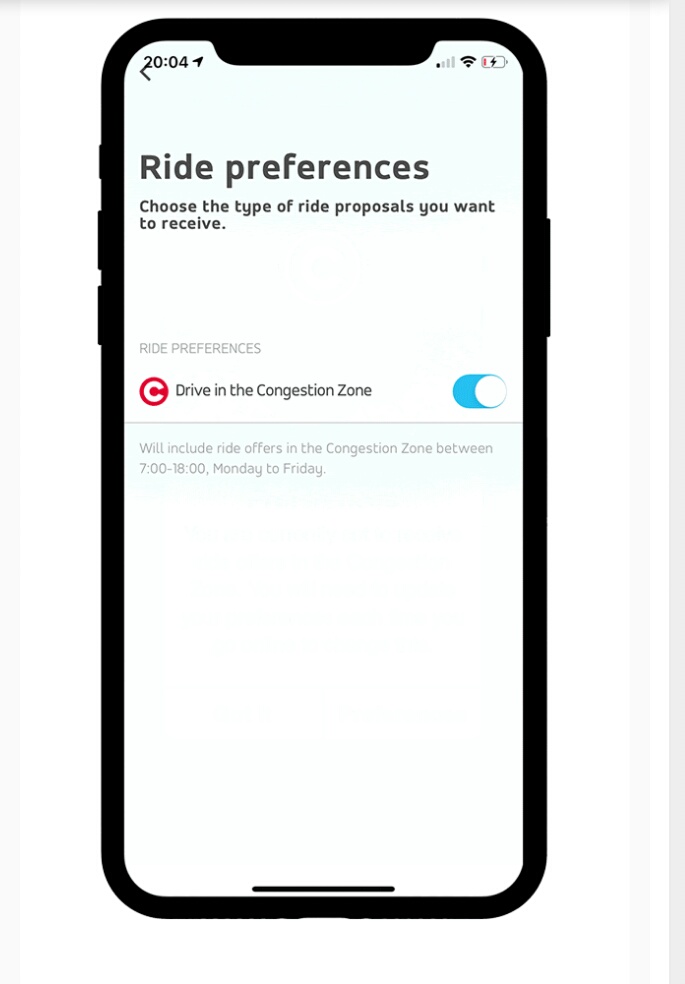 A growing range of promos and bonuses
ViaVan has seen its promos and bonuses growing and improving in the last few weeks, especially in Flex mode. The app offers a range of promos as long as drivers are online for a specific number of hours. There are three types of promos that are generally available: 0% commission on all rides, guaranteed earnings and extra bonuses on a shift. It is important to remember that all of these are unlocked regardless of the number of rides completed.
Here is an example of what the app could offer:
£40 extra for 3 hours online between 6 am and 10 am.
£50 extra for 5 hours online between 12 pm and 6 pm.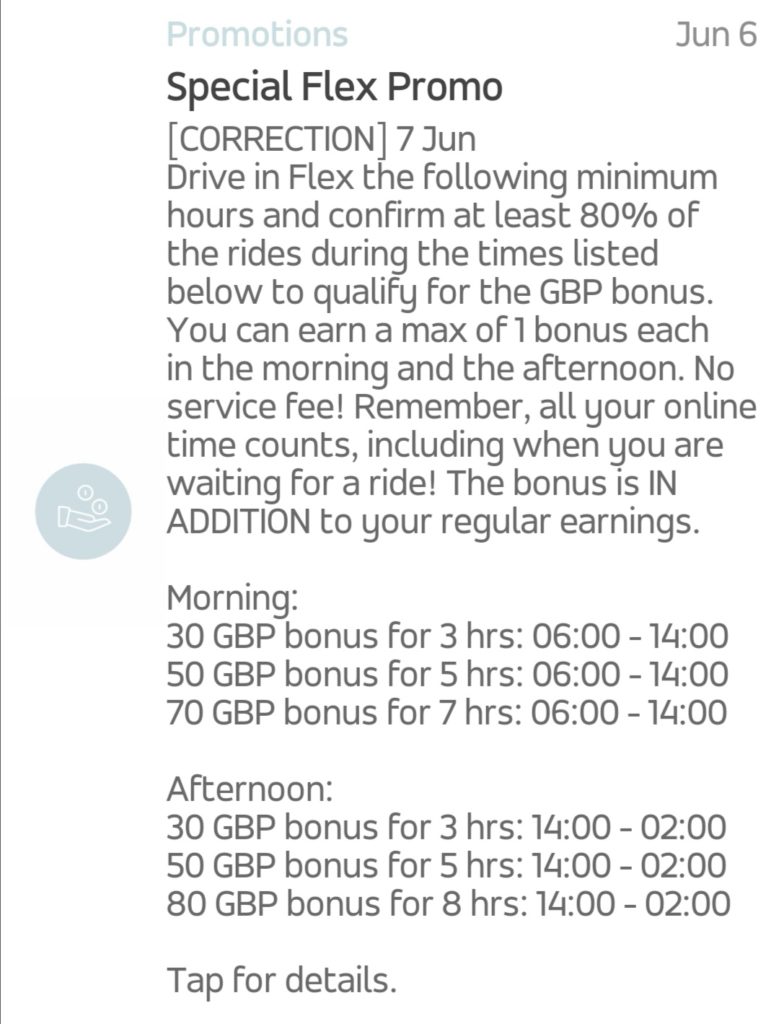 ViaVan app's live support
One of the recent update and improvement of the app has been in the chat support. There is now a live chat support in the app that drivers can use in case of any problem, issue or if they have any question related to their trips.
The main advantage of it is that it is very reactive and smooth. Expect few seconds for the driver's query to be treated and replied. No time is wasted and it definitely improves the driver's experience.
ViaVan is the only app with Uber to have a live support. Uber's one is a phone live support. But generally, It turns out to be more convenient to send a simple question via the app rather than calling a support line.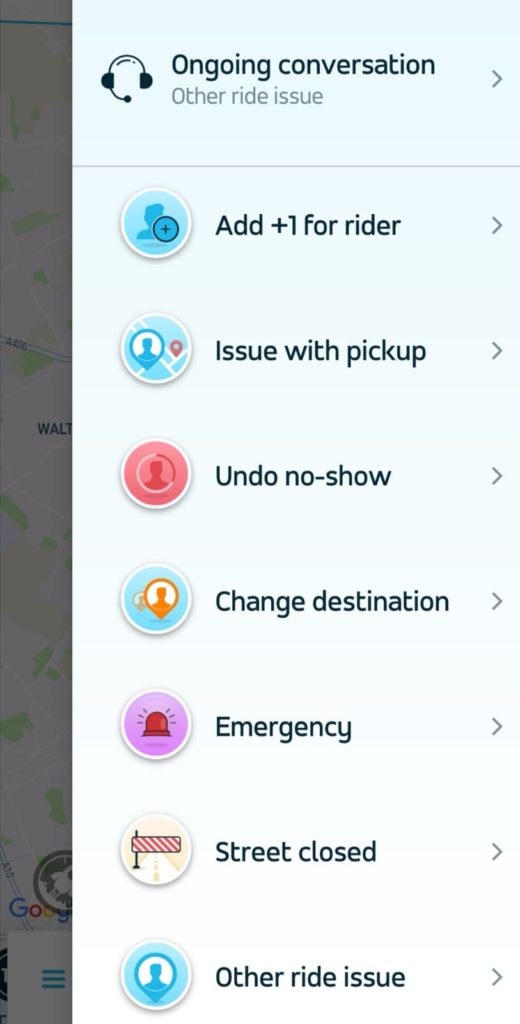 To drive with ViaVan
Signing up and starting with ViaVan is a very simple and straightforward process. It is done in three steps:
Create your account and upload your documents online.
Attend a induction session of roughly 30 minutes (training and picture taken)
Download the ViaVan app and use your username and password to go online!
In one year time, we could see how the app improved and kept getting better in features and bonuses. We should be seeing improvements in the near future too. Indeed, the app currently covers zone 1 to 5. An expansion to zone 6 as well as to other aiports is expected. Also, other categories of cars should be included such as XL, executive and Lux!