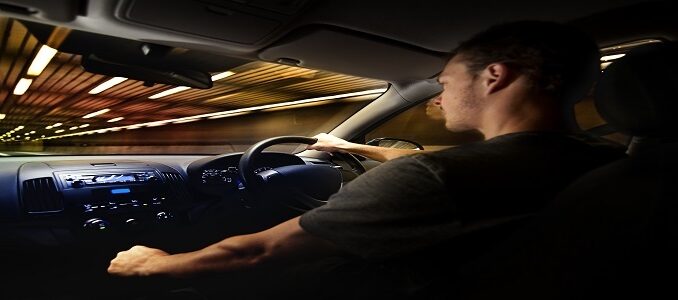 The entire App driver community has been saddened and shocked by the stabbing and death of Gabriel Bringye while working on the Bolt's platform. This horrific event says a lot about how much ride-hailing apps need to improve in terms of drivers safety. We also talked to Gabriel's family who told us what it was like in his Bolt's account.
An executive platform only by the name
Uber has been for a long time the only platform to offer executive trips as part of its large range of services, from Uber X to Uber Lux. Bolt decided to do the same few months after its launch in 2019. But the level of services and customers targetting is not what we would expect in an executive ride. Lots of customers are not genuine customers, using fraudulent accounts or taking advantage of the multiple discounts the App offered. And it was on an executive trip that Gabriel passed away as "he was on a conference call with two of our friends to who he said that he took an executive trip. He only had Exec with Bolt" confirmed Renata, George's sister.
Too little Tech for App drivers safety
Generally, Bolt's customers have a reputation of being too often rude, feeling entitled to every possible in-car service and not respectful of the car. This is not obviously the case of every customer on this platform. But these types of attitude are disproportionally reported on it. Given this reality, what systems are in place to ensure driver's safety and security?
There is not any live flagging system on Bolt's app that could trigger an alert and offer asistance. For instance, when a short trip is taking much longer than expected. Here, George was supposed to take a short trip but "after 5 hour of the incident, the trip was still on and 341 minutes long".
"We logged into Gabriel's account from home and we ended the trip to see the pick up location".
Could not Bolt try to contact the driver when it occured that a 2-mile trip lasted for more than 5 hours? And where is the possibility for drivers to add a next of kin into the account? That way, trips could be tracked by this person and the operator could get in touch with them if necessary.
Indeed, "no one thought to check to see why a trip of 2 miles is still running after 5 hours".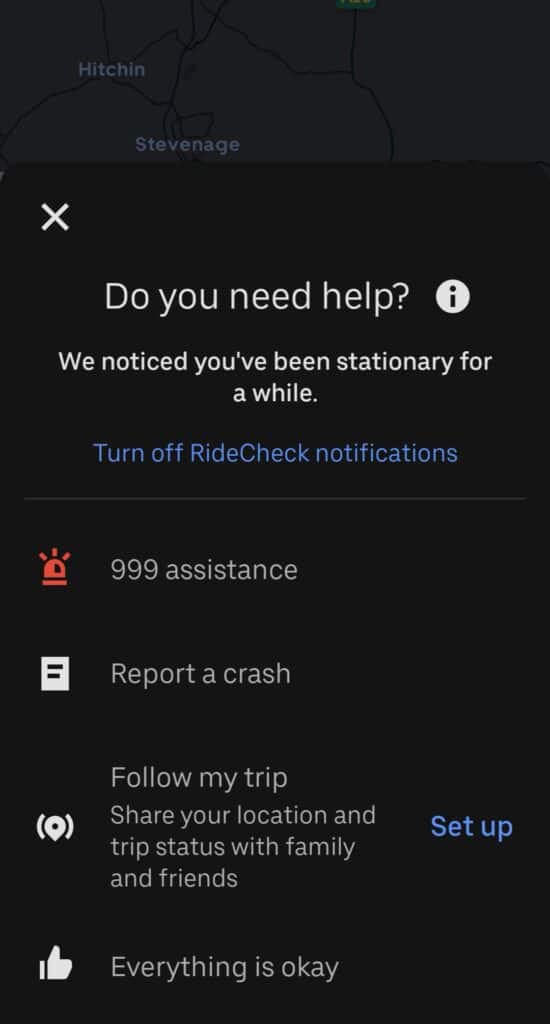 There are some safety features such as the SOS button or the RideCheck Uber feature (see above). But it is clearly not enough to enhance drivers safety and to prevent similar tragic outcomes.
From drivers to customers vetting
Drivers are very often the attention of everyone when it comes to background checking and vetting. But there is not any effort made by Bolt or any other operator to do any kind of customers vetting.
No serious investigation or procedure are in place when a customer is constantly low rated by drivers. Like it is when drivers are falling below 4.6 out 5 stars.
Also, there is no serious verification of customers' account and identity. Anyone can just sign up with a fake name and any mobile number. Or you could just sign up with a fake Facebook account. It all gives the perfect anonymity for any disturbed and ill-intentioned mind. Ready to book rides.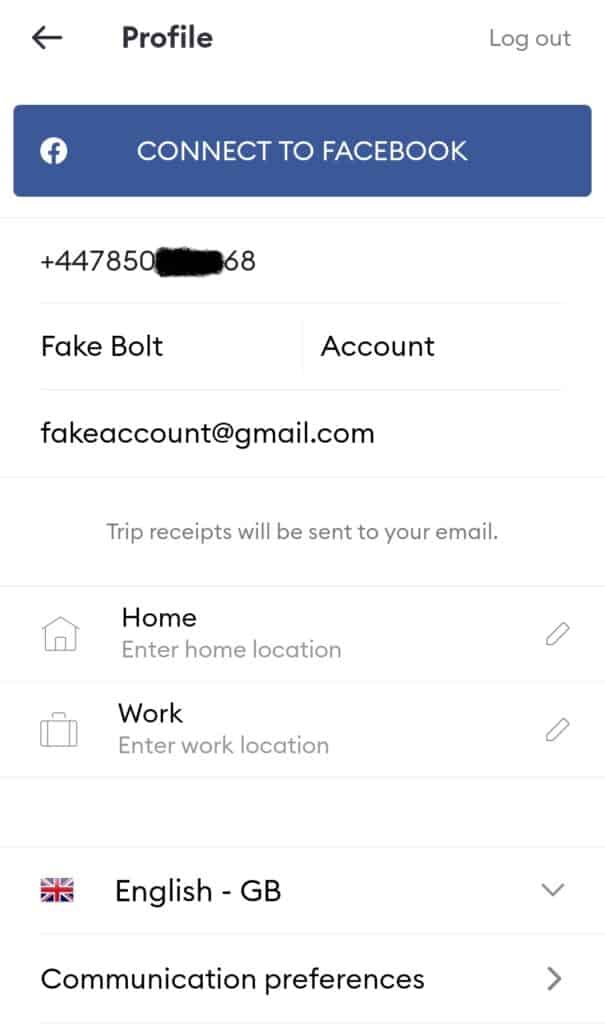 It shows how easy it is to book a Bolt account
You can support Gabriel's family by taking part in the GoFund Me that his sister Renata created.