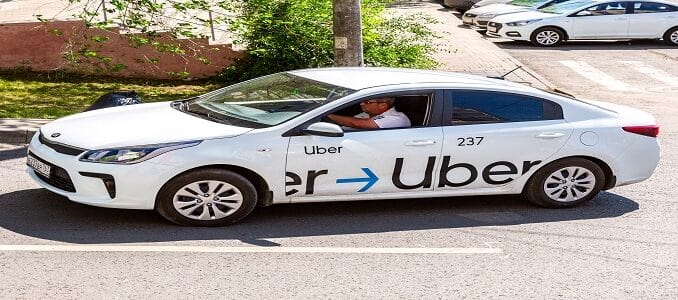 App

Uber

Others

Holiday Pay

Pension

Commission
25% commission. Becomes around 17% after holiday pay.
15% commission. Bolt is rounding down fares.
Other Benefits
- GymPass Membership
- Uber Pro Rewards
- AXA Sick Pay Insurance
- Constant supply of PPE
- Some PPE.
- Some benefits with FreeNow.
App
High End
Basic
Job Supply Rate
High
High to Low
We could have started with an introductory paragraph. But this table says it all. Uber is more than ever far ahead of the competition when it comes to drivers interests.
What was the main issue with Uber, its commission, is now almost similar to the 15% everyone else is promoting. Most holiday pay are worth about 8% of drivers earnings. There is no specific amount as Uber needs to deduct vehicle running costs from the earnings.
That way, Uber's commission is around 17%. We can do some calcuations to prove it.
Let's take a £100 trip before commission.
Driver's earnings after commission are £75. After holiday pay, it is around £83. £17 are left for Uber. Then, we can say that Uber's new commission is of 17%! For drivers on 20% commission, it is 12%!
Given this new commission rate and other perks mentioned in the above table, is there any point in working with other apps?
Yes, there is.
Why you should still keep using the other apps
As we mentioned in an article from 2019, the more apps, the better. A tougher London market is surely one of the reason Uber rolled out so many perks for its drivers. Competition should normally benefits drivers. And it does.
Uber can still deactivate you. If it happens, you would be relieved to have the others apps at hand and keep earning some income.
Warrior drivers are limited with Uber. After 10 hours of trips, you are automatically logged out. These drivers could switch on the other apps to keep earning. But remember that you should not kill yourself!
Waiting time is reduced when you are multi-apping. Take the first job that comes in!
Waiting time at airports is also cut short. The other apps do not have virtual queues.
The other apps may also be surging.
Drivers may start prioritising Uber though. And there are only two things the competition could do to counter it. Start giving workers rights or just decrease the commission. Interesting times to come!