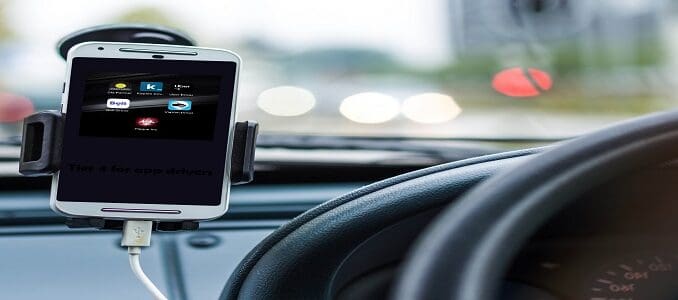 London and the surroundings areas are now in Tier 4, bringing restrictions that are equivalent to those in a national lockdown. How are these restrictions affecting app drivers? Let's have a look at it.
Tier 4 restrictions for app drivers according to TfL
TfL has made a statement confirming that App drivers can still carry on working and accept passengers requests.
"In a Tier 4 area you must not:
Leave or be outside of your home except for where you have a specific purpose, or a 'reasonable excuse'.  A reasonable excuse includes work (when you cannot work from home).
Meet other people indoors, including over the Christmas period, unless you live with them, or they are part of your existing support bubble. 
Outdoors, you can only meet one person from another household. 
These rules will not be relaxed for Christmas.

Current Government advice for taxi and private hire vehicles providing services in Tier 4 areas is they can continue to operate as normal."
So according to this, you can start your shifts as normal with Uber and other ride-hailing apps. You do not necessarily need to go online from home at the start. As usual, expect requests while driving around the city. There are still lots of people who need to travel and move within the capital for legitimate reasons.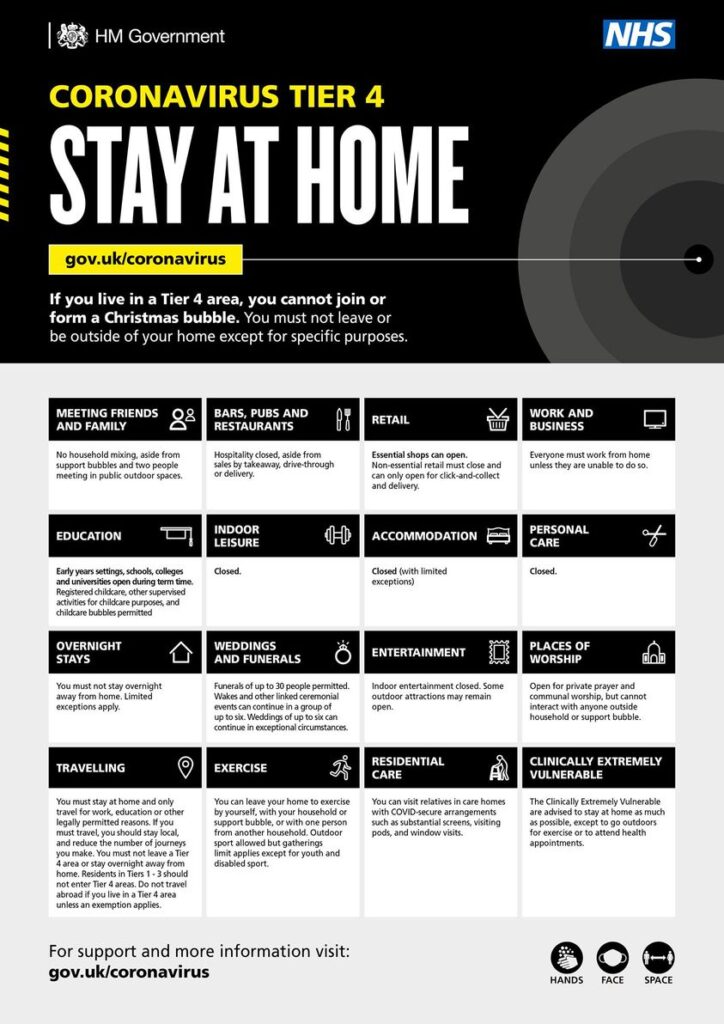 App covered areas affected by Tier 4
The whole of Greater London and home counties around are in Tier 4. Every single app operate in Tier 4 areas for London app drivers. As an example, Guilford and Woking areas are Tier 4 affected and will suffer the same restrictions as in London. There will be no point going there to expect a higher activity.
There is no way to get jobs from a zone that is not Tier 4 affected. You are allowed to be outside a Tier 4 zone as long as a booking is taking you there. You may get a job to a Tier 3 or 2 area but will not be able to get requests from it.