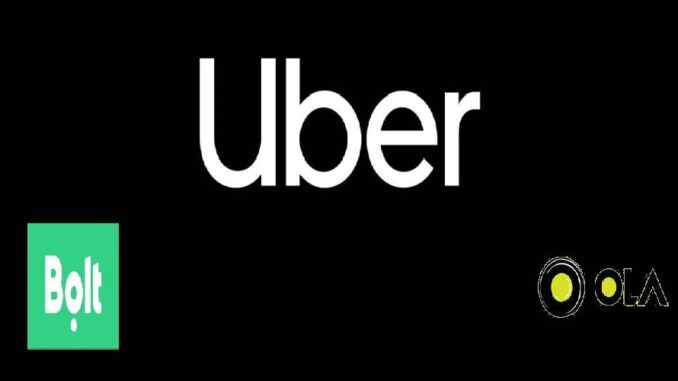 Uber in London has been in a lot of turmoil in the last few years. TfL licence case, employment case, competitors popping up and other VAT stories did not kill the will of the firm to remain in the capital as a number one. All of that turned out to be only a dent in its long term project to be the major urban transportation actor. The latest robo firing case should not make it any different. Uber competitors need to be vigilant. The Californian firm has deep pockets and appears stronger than ever.
One market, same leader
Even if Uber is globally at loss of around 3 billion dollars, it still dominates the London market. Its main competitor, Bolt, struggles to gain market shares in the capital. Uber stays dominant and keeps managing thousands of rides every day. What to give drivers a way to make ends meet.
As a result of its recent win, lots of promotions are being offered to drivers. The return of the consecutives trips promotions is now accompanied by Uber Quests offers. Here, drivers are able to benefit from lower commission up to 6% once they achieve a number of trip in the period of the promotion.
It also covers a larger area than the competition. Whether riders are inside the M25, in Luton, Brentwood or again Guilford, Uber is available. And London drivers are still able to work from these areas even if it is not under TfL regulation.
A sparkling clean App
Let's be honest, the App is still the best in the market. When Uber competititors Tech is focusing on the Rider App, leaving the Driver one neglected, Uber is great at both. Driver App, Rider App, there is no comparison in terms of efficiency, smoothness, design and features.
For an App that is hosting 45,000 drivers and millions of customers, the Uber App is way ahead. And there is still a lot of work to do for Bolt, FreeNow and Ola to get to that level. Maybe a bit less for FreeNow that is getting there.
But the cases of crash, bugs or glitch that affect riders or drivers experience are extremely rare. Drivers and riders are happy with the use of the App. We cannot say the same about some of the pretendant as we can see in the recent Ola technical difficulties.
Uber in London new pricing
To make it even worse for the others, Uber has decided to change its pricing policy and make it more attractive to riders. It started with the upfront pricing that offers fixed fares to riders. No more based on time and distance. And no more surprises when a driver is taking a longer route than expected.
The pricing in distance and time is also changing. Uber is now aligning itself with Bolt's fares, £1.28 per mile and £0.12 per minute. This pricing allowed Bolt to be cheaper than anyone else in the market.
The only difference now is that Uber in London is offering fixed fares while Bolt is still applying actual trip time and distance. Uber stays slightly more expensive than Bolt due to its Clean Air Fee of £0.15 per mile. But it is getting closer.
Here is a comparative of all Apps fares from St Pancras International to Paddington station.
Uber competitors vs Uber pricing
Uber comes up second cheapest behind Bolt. A month ago, it would have come up as the most expensive ride-hailing app to use.
Come here FREENOW
As if it was not enough, Uber is also looking into acquiring a competitor. It is a habit with Uber to merge with, acquire or take share control of a competitor. It did it with Grab or again Careem in other markets. According to latest news, Uber wants to do the same with FREENOW.
If this merger is concluded, Uber would look unstoppable. Especially when one of Uber competitors, Ola, is getting into regulation troubles. Who knows if in few years time, we may see ourselves in a situation in which Uber competitors are crushed and Uber back as the only main ride-hailing App in London. The last few years would look as an innocent interlude in its quest of total domination of the private urban mobility services.