Every driver has been in a situation in which very young riders, under the age of 18, booked a ride and sat in the cab on their own. Since the arrival of Uber's competitors offering promo codes and discounts, this situation has become more common. In practice, most drivers take them and do not ask any questions. Some refuse and ask them to cancel the ride. How does it really stand legally and for every Rideshare platform on the matter?
Where the law stands
There isn't any clear restrictions for underage riders to take a cab or a taxi in UK. Legally, it is allowed. That leaves Rideshare companies to set their own policies about it.
Uber's policy
Uber is clear about the matter. It is not permitted for any rider under the age of 18 to travel unaccompanied using the Uber app. It is still not allowed even if parents or guardian are giving permission to the rider to travel.
It states in details: "A rider must be at least 18 years of age to have an Uber account and request rides. Anyone under 18 must be accompanied by someone 18 years of age or older on any ride."
Uber encourages its drivers to verify the rider's age, in case of doubt, by asking for a piece of ID.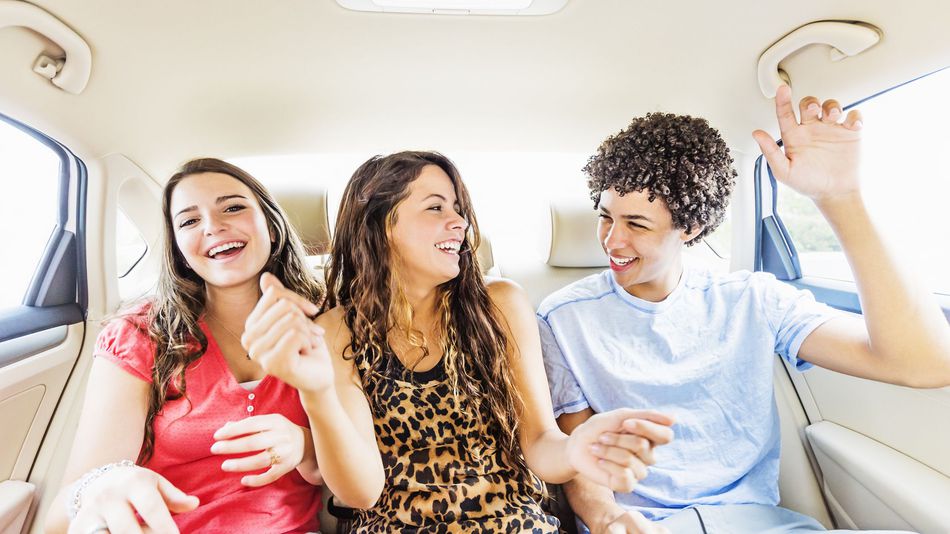 ViaVan's position
ViaVan's position on this is a bit more flexible than Uber's. The default position is that you have to be 18 years old to book or create an account. However, it tolerates the boarding of minors on their own as long as a consent is given by parents and guardians and as long as they are not under 16 years old.
It states in its policies: " No part of the Service is directed to persons under the age of 16. IF YOU ARE UNDER 16 YEARS OF AGE, PLEASE DO NOT USE OR ACCESS THE SERVICE AT ANY TIME OR IN ANY MANNER. Children under the age of 16 are only allowed to participate on a Ride when accompanied with a guardian, parent or other adult who has registered for the Services in a legally valid manner. "
"No one under the age of 18 is allowed to register with or use the Service without the consent of a parent or guardian."
In brief, 16 and 17 years old riders are allowed to travel alone as long as parents or guardians give their permission. Riders under 16 years old must be accompanied.
Kapten's and Bolt's policies
Both companies have chosen to leave it simple, plain and subject to interpretations.
Kapten's position is very brief but also unclear. In its policies "You must be 18 years of age or older to accept these Terms, use the App and place bookings."
It doesn't give any details about being unaccompanied during a ride and parents' consent.
Same story in Bolt's policy where in one line, "to access the service, you must be at least 18 years old". Again, no clarity about unaccompanied underage riders who would have their parents' approval.
From a driver's point of view
Drivers are facing this situation almost everyday. A good proportion of riders using these apps, especially the recent ones, are looking around or under 18 years old. These riders are attracted by the discounts that these platforms offer to gain some market share.
In practice, it could be hard for drivers to refuse to take them every single time. It would mean time and money wasted that would impact deeply their whole shifts. A solution to this could be for RideShare companies to be stricter in the creation of accounts by verifying riders' ID. Or to give drivers a way to report any suspicion of underaged riders and at the same time allow them to complete the ride on this occasion. A swift report button on the app would help a lot to make it possible. Then, RideShare apps should take the necessary actions.