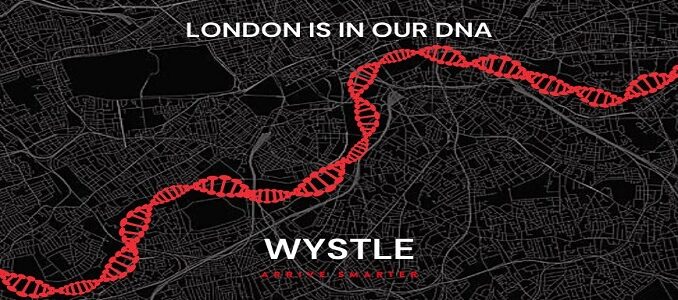 Driver App London had the chance to talk to Wystle's CEO, Gary Wazir, in an interview. A lot was explained regarding the new ride-hailing app strategy, vision and plans ahead. Here is the full interview.
Driver App London (DAL) – Can you introduce yourself to drivers? What is the background of the leaders and story of Wystle?
[GARY WAZIR] With more than 7 years of experience spanning transport, trading, health, project management, and charitable endeavours, I pride myself on the broad skillset that has allowed me to become an integral part of a number of start-ups and franchise-based businesses.
I started my career in Dubai in 2012 where I set up a trading company operating within the apparel, agricultural, and petroleum markets. My role saw me lead the implementation of both long and short term strategies and working directly with clients to negotiate pricing to ensure success.
Having kick-started my career in trading, I moved into the health and wellbeing space where I was able to secure the franchise for Gold's Gym in Jammu and Kashmir, India in 2013. Working alongside a fantastic team I was responsible for budget forecasting and management, strategic marketing, and building the gym's core customer base. My success in this area allowed me to secure a master franchise deal for Gold's Gym in Kashmir, where within a difficult marketplace, we exceeded the brand's membership KPI in the very first year.
In my latest role as CEO of Wystle, the UK's first ride-hailing app created in the capital, I have worked alongside the founder and an integrated team of experts to bring our concept to life. Offering the greatest breadth of car categories alongside the lowest commission for drivers, Wystle is a brand new player in the London transport scene, boasting the longest TfL license on the market ensuring we are here to stay.
In addition to my commercial endeavours, I am a member of an NGO named SELF, based in Jammu and Kashmir. The organization works with orphaned children to provide food, accommodation, and access to education financing to help ensure these children achieve their potential.
[HARMAN GABHA] With over 20 years' experience in industries ranging from retail to telecommunications and property to development, I pride myself on devising and implementing strategies to generate national and international business growth.
Having kick started my career in the household retail sector and building a successful, independent business within this arena, I grasped the skills and developed my first telecommunications business, 1313 Global.
1313 Global is a market-leading wholesale distribution company serving the mobile telecoms and electronics sector, based in West London. My role as founder saw me build the company from the ground up, responsible for our strategic direction and international expansion.
I then went on to establish Provestors, a private investment firm operating in the property sector, working alongside both developers in the residential and commercial space to identify and develop sites.
In 2019, utilising my experience in business development, I founded Wystle, the UK's first ride-hailing app created in London. With the ride-hailing sector continuing to grow at pace, I formed a team of industry experts to build the very first British based ride-hailing app. Launching in Q4 of 2020, Wystle holds the longest TfL license in the market, which coupled with stringent safety measures and the widest breath of vehicles and rewards for both riders and drivers, will provide Londoners with an exciting new transport option.
In addition to my business bodies, I sponsor many local and national charities. I consider these a large part of my portfolio as I thrive on what I can give back to the world.
DAL- What are the motivations behind this ride-hailing project?
We are the Capital's first born and bred ride-hailing app created by Londoners for Londoners. The city is part of our DNA and we know what makes our fellow city dwellers tick. We wanted
to build not only an option for people to get around London but a whole experience for Londoners that offers everyone flexibility to their own schedule.
As well as this, we saw an opportunity to fill a gap in the rideshare market by being a taxi app that is genuinely invested in its drivers.
DAL- How do you differentiate yourself from the competition? For drivers? For riders? We set ourselves apart from our competitors in multiple ways.
• Drivers who ride with us will be offered their first month free of commission and going forward the lowest commission rate on the market, at 13%.
•   Wystle has an extensive rewards programme of offers and benefits that allows riders and drivers to collect Cab Miles which will build towards bonus rides and offers, ensuring that those that ride and drive with Wystle are rewarded for their loyalty.
• The app offers the widest range of vehicle categories for consumers to choose from.
With five different car categories – including Wystle Hire where you can book a car or driver for a few hours a day – Wystle is the only ride-hailing app that offers high-end luxury transport like Bentley's and Rolls Royce's
•   We have received the longest licence to operate in London of all rideshare companies, offering consumer's peace of mind that the brand is here to stay.
DAL- Do you feel confident in surviving in this highly competitive market facing Uber, Ola and other multibillion funded companies?
Absolutely. Unlike our competitors, being London owned and based gives us a unique understanding about what makes drivers and riders tick. As well as this, we hold the longest TFL license in the market, offering consumer's peace of mind that the brand is here to stay.
DAL-  Launching and running a ride-hailing app can be very costly. We can see the expenses and losses of the rivals (Uber, Bolt etc). Are you financially ready to sustain the cash burning?
Yes. The founders are financially equipped to make Wystle a real competitor in the market. Wystle has also seen interest from VC's and private equity funds, so capital raising is also on the cards.
DAL-  Do you have a launching date?
We are currently planning to launch our app to consumers in early December. This will of course be contingent on Covid-19 and the rules that London must follow but we are confident that we will have good download rates, especially as government regulations ease. As well as this, we want to ensure that we launch at a time that ensure optimal business for our drivers, especially so that they can make the most of their commission-free first month.
DAL- What are your short-term plans in terms of campaign and marketing actions? Pre- launch, launch and post launch phases?
We are currently in the process of encouraging driver sign ups through various different online and offline marketing strategies, of which we are seeing good uptake so far. Our focus will turn to consumers as we move towards launch in early 2021 which we also hope will encourage another wave of driver sign-ups.
DAL- In which zones are you going to operate?
We will be operating in London zones 1-6 and at all London airports.
DAL- Are you going to operate in airports from launch? If yes, which ones and how will you dispatch jobs (closest, virtual queue, priority system)?
We will be operating at Heathrow, Gatwick, Stansted, Luton and City Airport. The dispatch system will be the closest to the pick-up location and we will soon be adding virtual queue to our airport dispatch system.
DAL- Do you offer pre-booked jobs to drivers?
Yes, we do offer Drivers Pre-booked rides. Riders have an option to schedule rides for a later time, once that is done the Drivers in that area are connected to the Rider to execute that ride request.
DAL- How do you see Wystle operating in the middle of the pandemic while the hospitality, tourism and event industries are closed?
Operating within the parameters of the government guidelines is not and will not be easy but we feel we are well placed to meet the challenge. We will continue to pivot accordingly and overcome all obstacles we need to so that we can ensure prosperity for ourselves as well as our drivers.
Being in the initial stages of launch and not being already established gives us an opportunity and an edge to create noise that sets us apart online and on social – a space that has had an astronomical increase in use since the first lockdown. There is no doubt that Covid-19 will continue to affect rider behaviour for the foreseeable future, and as a result we have had to learn and will adapt to the ever-evolving new normal – giving us yet another edge over the market.
DAL-  How will you support drivers for the same? Any PPE kit for drivers? Any safety measures?
We will be providing Safety kits to our Drivers When government rules allow, we will be inviting drivers into our offices for physical verification of their documents and distribution of safety kits.
DAL- Do you have anything to say to drivers who are going to read this interview?
Our drivers are at the heart of what we do, without them we wouldn't exist. It is our job to make them feel as supported as possible – whether that's providing the lowest commission rate on the market or providing PPE to ensure their safety – we will do it. We are always open to thoughts and suggestions on how they feel their job could be elevated and improved.
To learn more about Wystle, head to our article dedicated to it.