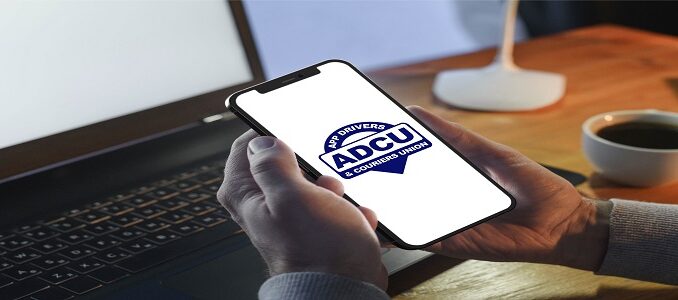 Talking to James Farrar, ADCU General Secretary, Driver App London reveals why a driver would want to join the union and what it would take to do it. And why spending few quids per month could get you out of trouble and misery.
ADCU, for App Drivers Couriers Union
Created in 2019 following a split from the IWGB union, it was formerly known as UPHD. Led by James Farrar and Yaseen Aslam, the union is now leading battles against big players such as Uber or Ola.
It is for App drivers but also for couriers. The reason is that ride-hailing App drivers are often couriers and delivery drivers too. For instance, lots of Uber drivers are also working on the Uber Eats platform.
The Union is completely self-sufficient and rely on the subscription of its members. It is now "the largest union in the UK for Private Hire drivers". Over two third of them are London members, the rest being mostly present in Birmingham, Glasgow, Nottingham and Northampton.
Why joining?
There are in reality plenty of reasons to do it. It could be to protect yourself from any upcoming issue with a rider, TfL or an App-based company. Most of the time, a rider issue will trigger an issue with the other two.
Individually, in case of any issue, "you would need somebody on your corner". The union will advise on your case and provide legal support. And "the stakes are quite high for Private Hire drivers. If you are accused of not picking up a disabled passenger, you could end up with a criminal record.". And that could happen in some unfortunate circumstances. When drivers "did not pick up a disabled passenger that they did not know was disabled as it was not flagged on the App. But TfL came after them anyway".
"Uber, Ola and the others are under some much licensing pressure, that they are becoming more aggressive and need to show TfL that they are aggressively policing their platform".
Joining could also bring more leverage to drivers as an organised group. The necessity would be "to build strong collective power so that we can have some political influence". "The reality is that if we had greater collective power, we would be solving everybody's problem".
It also helps in understanding how major ride-hailing apps like Ola is allocating jobs to drivers. And that it "includes factors like previous work performance, acceptance rate, rejection rate, interaction with customer support team, passenger complaints, passenger ratings and also something called a fraud probability score". If Uber claims that it allocates it to the nearest driver, the empirical evidences tells us that it is not really the case.
According to James, Apps "have to be more transparent and that is what we intend to challenge". Clearly, they would need to bring more transparency regarding the drivers related data it holds.
When asked about any other advice to give drivers, James "would recommend a CCTV in car". As drivers "will not get the benefit of the doubt if an accusation is made".
How do I join ADCU?
To join, you would need to pay a monthly subscription of £7 or a one-off yearly payment of £60. You can do that from the ADCU website. You will receive a confirmation by email once you have processed the payment.
One thing to remember is that you will no be able to seek legal support until you join. If you are trying to join the union once a case arises, it would be too late and ADCU will not be able to make representations or speak on your behalf.