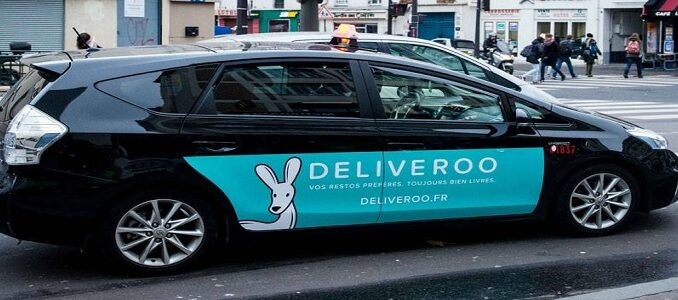 Following our article about Uber Eats, here is how to deliver food with its main competitor, Deliveroo. Deliveroo accepts cars, motorcycles and pushbikes to do the deliveries. Here is how to become a Deliveroo driver as a ride-hailing driver.
Create your Deliveroo driver account
You should start signing up by creating a courier account on the Deliveroo platform. You will be asked to choose your area before entering your basic details. Some areas are more in shortage of drivers than others. That will have an impact on your waiting time down the line.
Preliminary sign up
Deliveroo will ask you several questions about your situation, the perks you would be interested in etc. You will need to upload a proof of address as well as giving a next to kin contact details. This latter is quite uncommon in the gig apps. It shows that drivers safety is taken seriously. Uber Eats, Uber or any other ride-hailing has never asked its contractors for a next of kin.
Then, You will need to submit a piece of ID proving your right to work in the UK as well as your bank details. If you want to use your car, you will also need to upload your phd licence, insurance and driving licence.
Once this is finished, you will more likely be placed on a waiting list. As opposed to Uber, Deliveroo is maintaining a balance between its supply and demand. That way, it stays competitive while maintaining an interesting deal for drivers.
You could stay on the waiting list for few weeks to few months. On average, in London, people have to wait for few months before being contacted again to finalise the application.
Training and background check
When you turn has come, there will be an online training to undertake. You will need to watch videos showing how to deliver with Deliveroo and the rules around it to be aware of. There will be a short quiz at the end of each video.
A background check will need to be done via Sterling. It is the same company that does the check for Uber Eats. However, with Deliveroo, the check step is easier and much smoother.
Sterling will ask for your basic details, address history, an ID and a proof of address. Once done, you will only need to wait for the checks to be done. As opposed to Uber Eats process, there is no need to go to a Post Office to verify your identity. Everything is done online.
Final Steps to become a Deliveroo driver
As soon as your background check is processed, fews things are remaining. Deliveroo is offering delivery bundle for free. With a car, you will get a phone holder, a small and big insulated bag and two stickers. You will order these from the Deliveroo store. Just check out Deliveroo email.
After accepting the T&Cs, the last thing to do to become a Deliveroo driver will be to download the App, called "Deliveroo Rider". Indeed, Deliveroo considers its delivery fleet riders and not drivers as commonly used. As your account is activated, you will be able to log in by using your registered mobile number and password.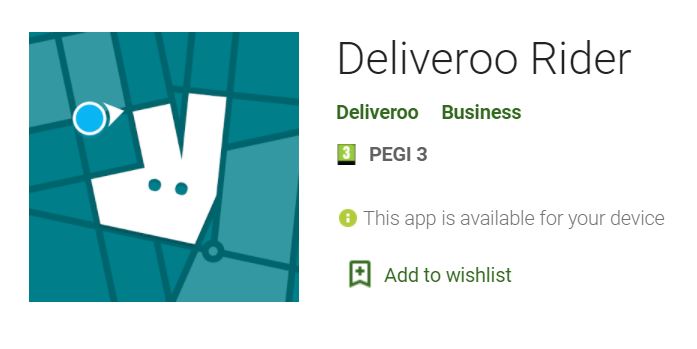 Why driving with Deliveroo
Having Deliveroo as an option is always a good thing. You could rely on it when your other activities are very quiet. The delivery sector should also stay at a high level in the next few years. It is a new trend with high possibilities of revenue.
Deliveroo is also putting a limit to the size of its fleet. While anyone can apply to become an Uber Eats driver and get started as soon as possible, Deliveroo is only recruiting when necessary. Hence the waiting list. It helps in maintaining a balance between fares and drivers supply.
Last but not least, Deliveroo fares are much more attactive than Uber Eats ones. Minimum fares are of £3.15. Better than the £2.62 that you will get with Uber Eats. You can cash out your earnings on a daily basis. In other words, deliver in the morning and get paid in the afternoon!