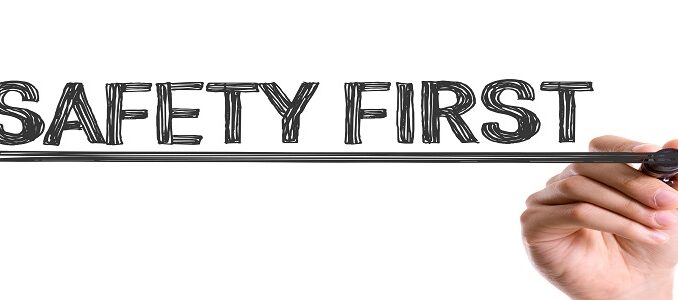 In a period of pandemic where crime is on the rise, safety is one of the main concerns of ride-hailing drivers in London and the UK. We still have the vivid memory of a driver, Gabriel Bringye, brutally stabbed and killed few weeks ago. Hence the relevance of this safety guidance about dealing with passengers during a live trip.
Check the passenger rating, name and pick up location
The safety routine should start from the allocation of the job. Passenger name, rating and pick up location could be an indication of a potential hazardous trip.
Be weary of dodgy names that could be a nickname or in some instances a single letter. Picking up a J or M is not really reasuring.
Ratings are also an indication of the riders integrity degree. Generally, riders under 4.5 could be problematic. Unless they have few trips on their history. One thing is sure, challenging customers always have low ratings.
Low rated riders tend to create new accounts when they struggle to secure a ride because of a 3.5/5 score. So be weary of 5 stars customers too.
Some areas are safer than others. Be extremely vigilant when picking up in areas of high crime stats. You can always check the crime stats online. Always assess the situation and cancel a ride if you feel not safe picking up a particular rider. That is why you always need to eye contact the booked person before letting him/her in.
Always lock the doors
Do not let anyone in your car before your visual assessment gives you a green light. That is why you should always lock the doors.
On arrival, look out for the passenger. If not there, keep checking your mirrors and make sure to assess the rider's attitude and appearance to complete your assessment.
It is not rare to be facing unhappy frowning riders because of a bad pick up experience. Angry riders, showing a threatening attitude or drunk ones should be avoided and trips cancelled.
Install some safety devices
CCTV system
A CCTV facing outside but alos inside could deter ill-intentioned people to commit any verbal abuse or any kind of assault.
In-phone SOS button
It is possible for Android users to set up an SOS button. Mihai Costache, a ride-hailing driver and also media student, tells us how to do it.
Following what happened to our colleague on Wednesday I remembered that there are a few options that samsung phone and watch users have.
Samsung phones and watches have the option to preset contacts in case of emergency – SOS messages (4 contacts max).
Make sure you have the option ON and the contacts SET.
Do a test, but make sure you've notified your contacts that a SOS message will follow and that it is just a test.
To make the SOS alert push the button on the right 3 times fast You have the same option with the Samsung watch. The SOS alert sends a text message, an audio recording, your location LIVE (1 hour for the watch 12 hours for the phone) a photo and you can also set it to make a phone call to one of the contacts.
When you initiate the SOS alert on your phone, your contacts receive a notification every time your location changes.