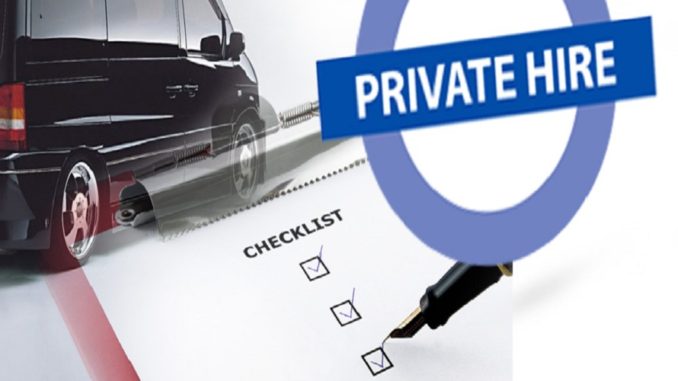 It is generally called PCO or PHD licence. That is the first step to start with if you want to become an Uber driver, ViaVan driver or any other app-based driver in London. It is not a hard task to achieve but there are specific points to respect.
If not done properly, your application could be seriously delayed or even unsuccessful. Indeed, TfL is very reluctant to award licences at the moment. They will look for the slightest mistake in your application to make it harder. So follow this guidance to get your PCO licence the shortest way.
Opting for the online PCO Licence application
There are two ways to submit your application with TfL, online or by mail. We strongly suggest you to do it online as it is more convenient and faster to be processed. If you do it by mail, it might take longer than expected. No one is safe from the application being lost by royal mail or a TfL employee. Do it online to save time, avoid a loss of application and save some money in posting costs.
It starts on the TfL website where you will have first to create an account and then enter some personal details. You will have as well to submit key documents such as medical certificate, DBS, English Language certificate, Passport, photo and driving licence.
At then end of the application, you will have to pay two fees, a licence application fee of £124 and a grant of licence fee of £186. The first one is non refundable. The grant fee can be refunded if your application turns out unsuccessful.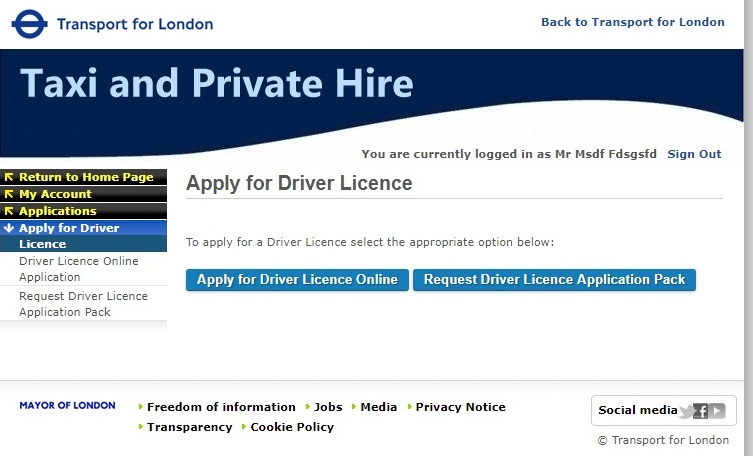 DBS check
You will need to undergo a Disclosure and Barred Service (DBS) check via TfL DBS provider, GBG. It is not actually compulsory to use GBG. But it is more convenient to do it through their website as part of the process. And there is no difference in terms of cost between GBG and another provider. So just stick to GBG services. Again do it online and not via mail to make it easier. The cost of the DBS is £56.86. You will need to add another £7.15 to have it processed and checked via a Post Office.
So you will need first to start your DBS application online on the GBG service website. Once done, go into any Post Office to have it "Checked and sent". There, you will need to show proofs of address as well as an ID. Count 2 to 4 weeks for your DBS to be issued.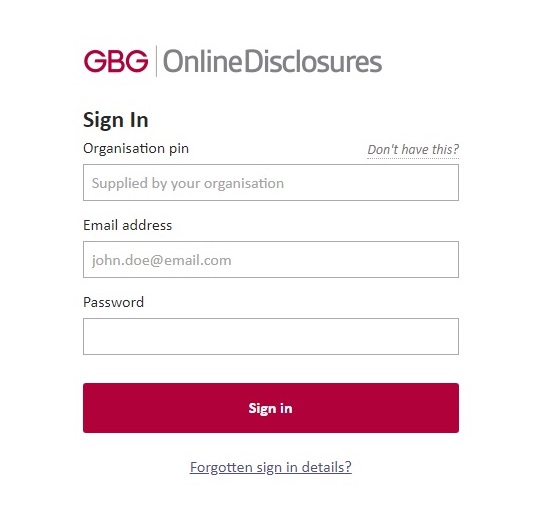 Medical certificate
The other key document to submit is the medical certificate via your GP that certifies that you are fit for the job. To do that, your GP will have to fill and sign the TPH/204 form.
You need to be careful from two things in this process. First, do not use any online medical check service such as Push Doctor. Indeed, Uber used to recommend Push Doctor to drivers at its Ignition sessions. However, it appeared that applications including Push Doctor certificates were seriously delayed or unsuccessful.
Then, make sure that the GP you are using has full access to your medical records. Make sure also that, he/she is not under investigation for illegal activities/practices. You can check the status of your GP from the General Medical Council website. Just stick to your local GP that you trust to avoid any surprise.
The cost of the medical check varies from one GP to another. It varies between £50 to £200. There is no safe way to save money in here. You will need to suffer the cost of your GP's fee to avoid any problem with your application. Bear in mind that GP's availability to do this type of check can be very small. You may have to wait several weeks in busy surgeries to get an appointment. So book your slot in advance to process your application quickly.
English Language Requirement proof
As stated in our article, TfL is now requiring drivers to prove that they can communicate in English to a B1 level according to the Common European Framework of Reference for Languages (CEFRL). Drivers applying for a PCO licence need to submit a proof of it by the 30th of April 2019.
You can take an exam in any of TfL approved centre or submit a diploma/degree/national certificate proving that you meet the standards. Please refer to the Driver App London article for a detailed guidance.
Topographical assessment
To prove that you have basic navigation skills around London, you will need to pass a topographical assessment. As mentioned in our Uber onboarding article, this can be taken during the ignition session at a cost of £75. There are other places where you can take it for the same cost.
This assessment does not have to be submitted via your online application. Once you take the test and pass it, the results will be directly sent to TfL who will acknowledge it. So you can submit your application online before taking the assessment.
Other documents
There are other documents that you need to include in your application. You will need to submit a passport photo in colour as well as a copy of your passport.
TfL is also asking for a copy of your driving licence. It can be a UK or EEA driving licence. Driving licences from any other country are not accepted. However, if you hold an EEA licence, we strongly recommend you to switch it for a UK licence. The reason is that Uber, ViaVan or any other apps will ask for a UK driving licence to be able to fully register with them.
Finally, if you lived abroad for a period of 3 months or more in the last 3 years, you will need to provide three documents: a TPH205 Working Abroad Form, a certificate of good conduct from the country's authorities and a translation into English of this certificate. The translation document needs to be certified by a professional and qualified translator.
All together
The full cost of a PCO licence issued by TfL will take into account all the elements detailed before. As some fees are variable, your PCO licence will cost you between £500 and £800 all together.
The grant of a PCO licence can take several months if things are not done properly. That is why once you have taken the decision to get a licence, you need to process the DBS and Medical Check as soon as you can. That is what is commonly bound to delay your application.
Once your application is submitted and you have passed your topo assessment, count between 4 to 8 weeks for your PCO licence to be issued. It can be sometimes longer depending on how TfL is dealing with applications. There are no specific rules that give a specific deadline for it to be done.
If you are decided to start the Uber driver or ViaVan driver adventures, there is something that you can do straight away in 30 seconds. Start signing up with Uber online. Do the same with ViaVan. Once done, you can then read again this article to start you PCO/PHD licence application with TfL!
Looking to work with apps on a part time basis and wanting to diversify your income? There are other driving jobs available to think about.